Dow Jones, Nasdaq mixed before OPEC meeting and jobless claims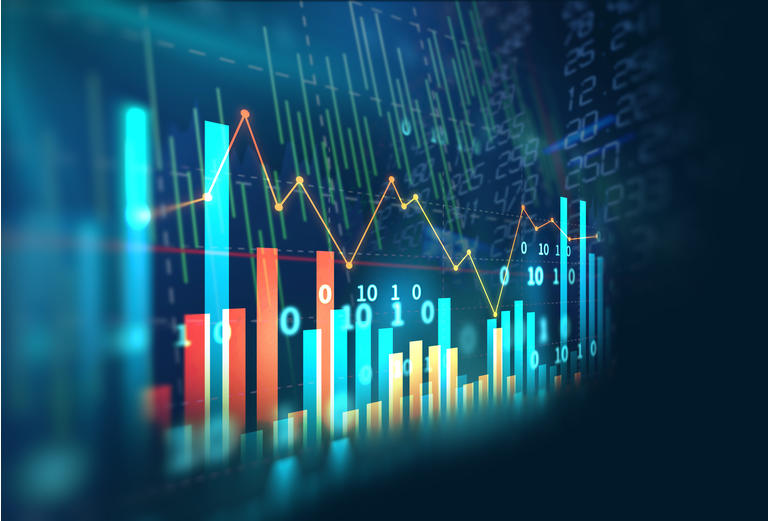 Cyclical shares are leading the market higher again as Wall Street kicks off the second half of 2021. The Dow closed

up 0.6%

yesterday, with futures linked to the index tacking on

another 0.2%

overnight, while

the Nasdaq finished in the red on Wednesday and contracts linked to the index are inching lower before the open. Meanwhile, the S&P 500 marked its 34th record of 2021, closing the day above 4,300.

Strong first halves for the stock market are generally a good omen for the rest of the year. According to Refinitiv data that goes back 1950, whenever there has been a double-digit gain in the first half, the Dow and S&P 500 have never ended the year with an annual loss. The Russell 2000 also

climbed more than 17%

in the first half of 2021 due to a strong rotation into value stocks.
Oil in focus: OPEC+ will convene via videoconference at 9 a.m. ET to discuss the next phase of their production policy. The group is optimistic about market conditions, with WTI crude

ahead by nearly 50%

to $74/bbl since the beginning of the year. At its last monthly meeting, OPEC+ announced a supply increase of 2.1M barrels per day between May and July, and analysts expect that it could bring another 500K barrels per day online starting in August.
On the calendar: Krispy Kreme begins trading this morning after a bumper week for IPOs. Those included Didi Chuxing, LegalZoom, Taboola and SentinelOne. The latest data on weekly jobless claims will also be published at 8:30 a.m. ET, with economists expecting initial claims for unemployment totaling 390K, down from 411K the week before.