Don't we already have digital currency? What's all the hype about CBDCs?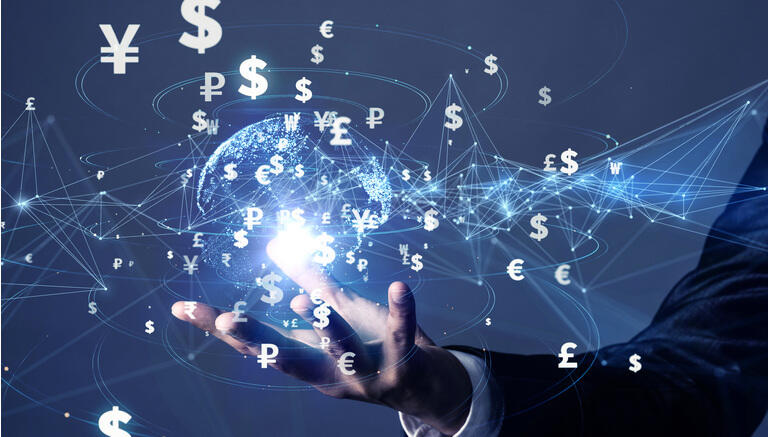 Talk about digital currencies is heating up after the ECB launched the investigation phase of its digital euro project. However, many are still asking how the tender would differ from the electronic money we use today

via credit cards, online banking and popular payment app Venmo

(NASDAQ:PYPL)

. Definitions first... While there are many descriptions of "digital currencies," they are broadly broken down into three categories.

Decentralized cryptocurrency: These are unregulated offerings like Bitcoin (BTC-USD), Ethereum (ETH-USD), Ripple (XRP-USD) and Dogecoin (DOGE-USD). Since they are issued by a network, and not any central authority or government, they are often volatile, but can also be exchanged for goods or services like traditional currencies. Cryptos often use distributed ledger technology (like blockchain) that can confirm valid tokens and log transactions.
Stablecoins: These also use distributed ledger technology, but they attach the value of tokens to something that already exists. By pegging the asset to the dollar, a basket of currencies, or commodities like gold, these currencies are more grounded and reduce volatility. The most famous example of this is Facebook's (NASDAQ:FB) Libra project, now known as Diem, which recently relocated its main operations from Switzerland to the U.S. as it scaled back its global ambitions.
Central bank digital currency: Otherwise known as CBDCs, these tokens represent a nation's fiat currency. They are a way for central banks to have a voice in the emerging industry as more "digital money" comes into the economy. Some central banks are looking to get some skin in the game by issuing CBDCs, while some are more concerned about the threat of stablecoins and decentralized finance.
How do CBDCs differ from electronic cash? When you deposit money into a bank account, the commercial entity takes responsibility for the sum. The cash is then held in electronic form and can be used across a variety of platforms, but it's limited to the bank's ledger. Companies like Venmo can even track electronic transactions on its own internal ledger system, but the money is still being held and tracked by a commercial bank provider. In the case of CBDCs, the government is the counterparty and takes liability for the money, while the ledger that's being used (known as the rails) can be a very different structure than a commercial institution.
Meet the rails: In the U.S., the ACH Network is the national automated clearing house (ACH) for electronic funds transfers. It typically takes three days to clear a transaction as it travels along the payment highway infrastructure. There are also wire transfers and credit card payments that are handled by separate networks. In creating a CBDC, the Fed would develop a new set of rails that could allow money to move faster, meaning rapid transfers for things like unemployment benefits and stimulus checks.
Outlook: Besides being quicker, Treasury Secretary Janet Yellen has said the rails would be cheaper and safer. While the central bank would want to maintain competition with its new offering, it would also seek to operate its innovations in tandem with cash and other forms of payment. There are additional privacy concerns that would have to be addressed, like the ability for a central bank to monitor every transaction that is using CBDCs in real-time.
Cracking down on Alipay (NYSE:BABA) and Tencent (OTCPK:TCEHY), China is speeding up its CBDC currency trials as it moves to digital renminbi.