Iron ore bull market likely to run until at least 2023, Goldman analyst says
Jul. 18, 2021 12:25 AM ET
Rio Tinto Group (RIO), BHP, VALE, FSUMF
BHP, FSUMF, VALE, RIO, AAUKF, GLCNF, GLNCY, NGLOY
By:

Carl Surran,

SA News Editor
34 Comments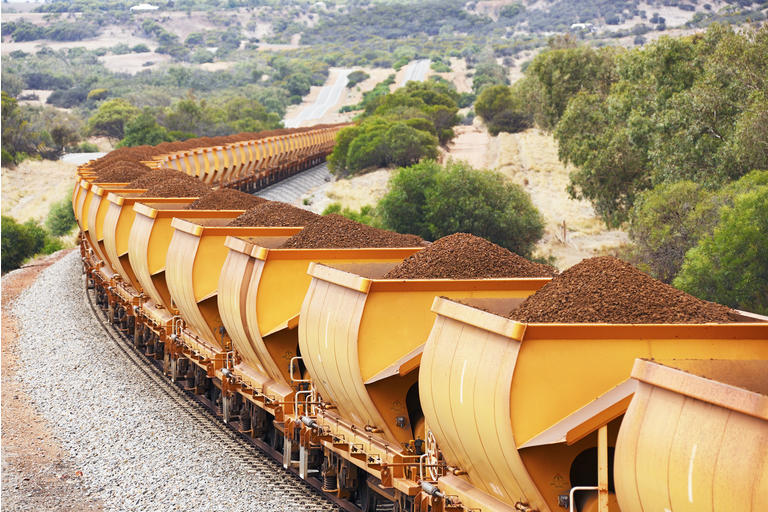 The bull market in iron ore has further to run after riding high for more than two years, likely not returning to a "comfortable position" until 2023 or 2024, Goldman Sachs says.
The iron

ore bull run began with a supply shock from the Brumadinho dam disaster in 2019, but is now a "material bull market," with prices supported by very strong demand and suppliers have been disciplined in not increasing production, says Nicholas Snowdon, Goldman's head of base metals research.

China's steel demand growth consistently has surprised to the upside for three years, and "even as China shows some signs of decelerating in... steel demand growth rate in the second half of the year and into 2022, the rest of the world... steel demand dynamics are incredibly strong," Snowdon says, adding that steel will be an important raw material in building green infrastructure.
"For now, it looks like a very tight market with a very strong underpin from supply demand, and still robust demand growth rates," Snowdon says.
Relevant tickers include RIO, BHP, VALE, OTCQX:FSUMF, OTCQX:AAUKF, OTCQX:NGLOY, OTCPK:GLCNF, OTCPK:GLNCY
While reporting its weakest H1 iron ore export results since 2015, Rio Tinto also warned this week that some new iron ore mines will be delivered "slightly later than planned," complicating the conventional view that iron ore prices will begin to decline soon as new supply enters the market.