Oil drops below $70 after OPEC+ deal; UAE reiterates commitment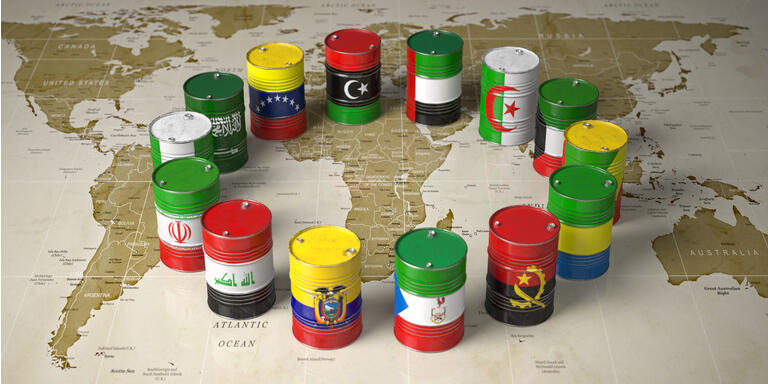 OPEC and its allies have reached a deal to raise crude production in response to "oil demand showing clear signs of improvement and OECD stocks falling." Starting in August, they'll pump out an extra 400K barrels a day

through the end of 2022, restoring all the cuts they made at the start of the COVID-19 pandemic. The modest increase suggests that producers are still concerned about the strength of the global economic recovery, but that they're comfortable with the current price of crude.

Bigger picture: The deal resolves an internal dispute that had tested the unity of the alliance. OPEC+ abandoned talks two weeks ago after the UAE rejected proposed production plans, saying its current baseline was too low. The new agreement saw OPEC leader Saudi Arabia meet the UAE halfway in its demand for a more generous output limit, with other members of the group also being awarded higher production baselines, or the level at which output deals are calculated.
Brent crude futures (CO1:COM)

fell 2.7%

to $71.64/bbl on the news, while WTI crude (CL1:COM)

slipped 2.9%

to $69.49/bbl. "The deal reached over the weekend is likely to lead to some further weakness in the short term, as investors unwind positions on the prospects of higher supply," wrote Daniel Hynes, senior commodities strategist at Australia & New Zealand Banking Group. "Ultimately, the market is still relatively tight, which should see a relatively short-lived selloff."
Back on board: "We appreciate the constructive dialogue we had with his highness and OPEC," Emirati Energy Minister Suhail Al Mazrouei told journalists, referring to Saudi Energy Minister Prince Abdulaziz bin Salman. "I confirm that the UAE is committed to this group and will always work with it and within this group to do our best to achieve the market balance and help everyone. The UAE will remain a committed member in the OPEC alliance."
Last week, the IEA said it still expects global oil demand to rise by 5.4M barrels per day this year and by another 3M barrels in 2022.