The energy sector is tanking and here are five of the year's poorest performing ETFs
Jul. 19, 2021 3:18 PM ET
Invesco WilderHill Clean Energy Portfolio ETF (PBW), RNRG, FAN, TAN
SPY, RUN, ENPH, PBW, RNRG, FAN, TAN, ERTH
By:

Jason Capul,

SA News Editor
8 Comments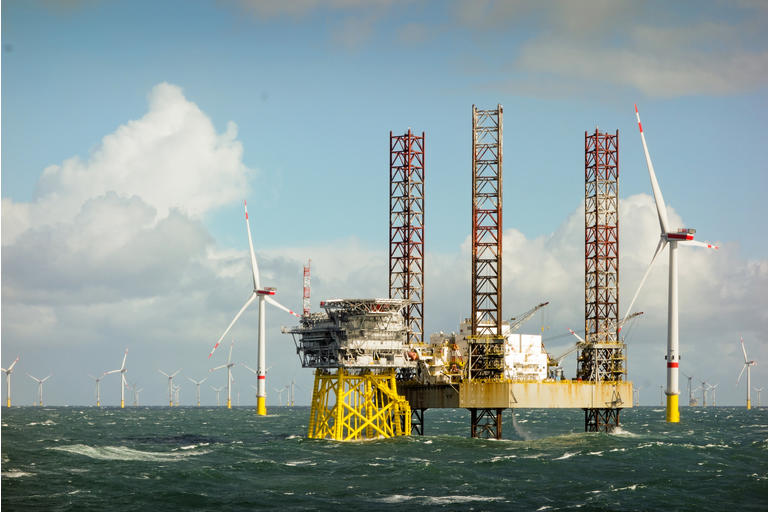 Oil prices are sinking and energy stocks are tanking the most among the S&P 500's 11 sectors Monday amid a broad market sell-off -- and surprisingly, green energy isn't providing much of a refuge.
Many

green-energy stocks are falling for the day, and ecofriendly ETFs are some of the the worst year-to-date performers among the energy sector's 66 ETFs and 13 sub-sectors.

While green-energy ETFs have great one- and five-year performance records, they've been hurting since the year began.
Cowan stated in a recent note: "Investor enthusiasm for green investments has heightened in recent times, with a particular focus on solar as conversations are becoming reminiscent of 4Q20."
Here's a rundown of the energy segment's five worst-performing subsectors year to day, along with the poorest performing exchange traded funds in each. All figures are per etfdb.com, and the rundown excludes leveraged and inverse ETFs:
Fifth-Worst Segment: Solar Energy
This segment is up just

2.35%

year to date on average among the two ETFs offered, badly trailing the S&P 500's roughly 15% YTD gain.
The poorest performer of the two is the Invesco Solar ETF (NYSEARCA:TAN) which is

21.54%

YTD.
TAN's top three holdings are in Enphase Energy (11.34%), SolarEdge Technologies (10.01%) and Sunrun (7.18%).
On the plus side, TAN's one-year performance is is

+88.04%

, while its five-year gains total

277.13%

.
Fourth-Worst Segment: Wind Energy
Wind Energy is

10.3%

YTD, but that's all attributable to First Trust Global Wind Energy ETF (NYSEARCA:FAN), which is the sector's only ETF.
That said, FAN looks much better longer term. From a one-year performance standpoint, the ETF is

+31.28%

, and on a five-year return, FAN is

+61.89%

.
FAN's top three holdings are Vestas Wind Systems A/S (8.42%), Northland Power (7.78%) and Siemens Gamesa Renewable Energy (7.26%).
Third-Worst Segment: YieldCos
YieldCos are part of an emerging asset class that focuses on returning cash flows from renewable energy assets to shareholders.
The space only has one ETF so far - the Global X Funds Global X Renewable Energy Producers ETF (NASDAQ:RNRG) - which is -11.03% YTD.
Break down RNRG's holdings and investors will see the top three holdings are Verbund AG (6.89%), Centrais Eletricas Brasileiras (5.88%) and Brookfield Renewable Partners (5.63%).
Second-Worst Segment: Clean Energy
This energy segment is represented by seven different exchange traded funds that have a -8.52 average YTD return.
Invesco WilderHill Clean Energy ETF (NYSEARCA:PBW) is the segment's worst-performing fund, as it is

-21.86%

YTD.
But in the longer view, PBW is

+69.67%

in one-year performance and

+311.56%

over five years.
PBW's top three holdings are JinkoSolar Holding Co Ltd ADR (2.42%), Maxeon Solar Technologies (1.92%) and Azure Power Global (1.91%).
No. 1 Worst Performing Segment: Cleantech
Cleantech has one ETF - The exchange traded fund that represents the segment - which is

-14.10%

YTD.
That said, ERTH is

+22.94%

on a one-year basis and

+109.59%

over five years.
ERTH's top three holdings are NIO Inc (6.94%), Tesla (5.19%) and Vestas Wind Systems (4.64%).
Here's a look at how ERTH, PBW, RNRG, FAN and TAN fared against each other on a one-month chart:

Looking at the longer term, all of these ETFs funds except RNRG have outperformed the SPDR S&P 500 Trust ETF (NYSEARCA:SPY) over the past three years: