Cathie Wood clears nearly all Chinese tech stocks from ARK portfolios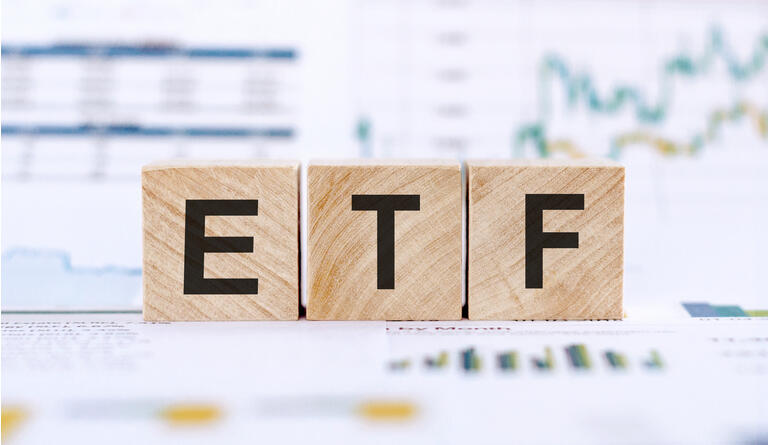 ARK Invest CEO Cathie Wood has sold off nearly all of the exposure to China in her flagship fund and other actively managed ETFs amid Beijing's growing regulatory crackdown on foreign-listed Chinese stocks.
With Beijing clamping down on the Asian nation's companies that trade in foreign exchanges

, Wood has become a clear seller of U.S.-listed Chinese stocks.

For example, Wood's ARK Innovation ETF (NYSEARCA:ARKK) has dumped all of its positions in China-based JD.Com (NASDAQ:JD), Tencent Holdings (OTCPK:TCEHY) and all but a small stake in KE Holdings Inc. (NYSE:BEKE), according to the company's daily update.
Wood had been shedding her China positions over the past two weeks, as she recently revealed in ARK's monthly webinar for investors.
"From a valuation point of view, these stocks have come down and again from a valuation point of view, probably will remain down," the fund manager said at the time.
Still, Beijing's crackdown on U.S.-listed Chinese stocks has helped pull down ARKK's price by

10.94%

since July 1.
That's little surprise given that former ARKK holding JD has lost

21.98%

since July 1, while TCEHY has shed

25.06%

and BEKE has fallen

49.73%

: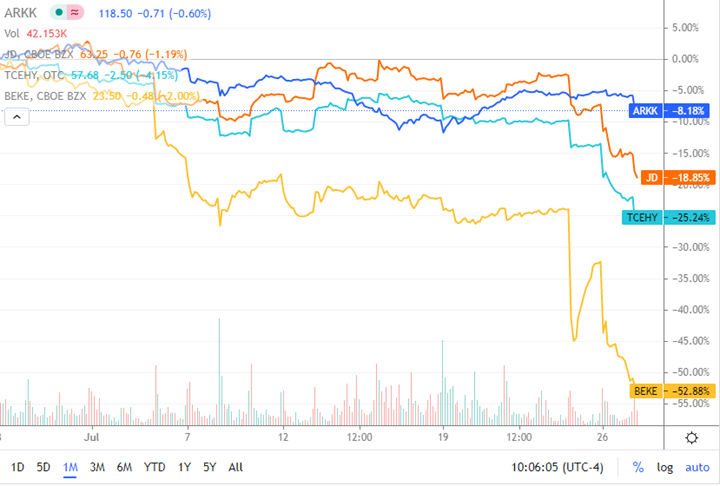 (Editor's note: An earlier version of this article said ARKF sold all of its BEKE position. However, while the fund's latest disclosure listed BEKE as "0.00%" of the portfolio, ARKF also wrote that it still held some 43,000 shares of the stock as of Tuesday.)
This was corrected on 07/27/2021 at 1:13 PM. Clarifying that ARKF still held a small stake in BEKE as of Tuesday.