Investors add $2.1B to ETFs and traditional funds as markets remain cautiously optimistic
Aug. 06, 2021 9:57 AM ET
Invesco QQQ ETF (QQQ), XLF, LQD, TLT
QQQ, IEF, LQD, TLT, XLF, HYG, IEFA, KWEB
By:

Jason Capul,

SA News Editor
2 Comments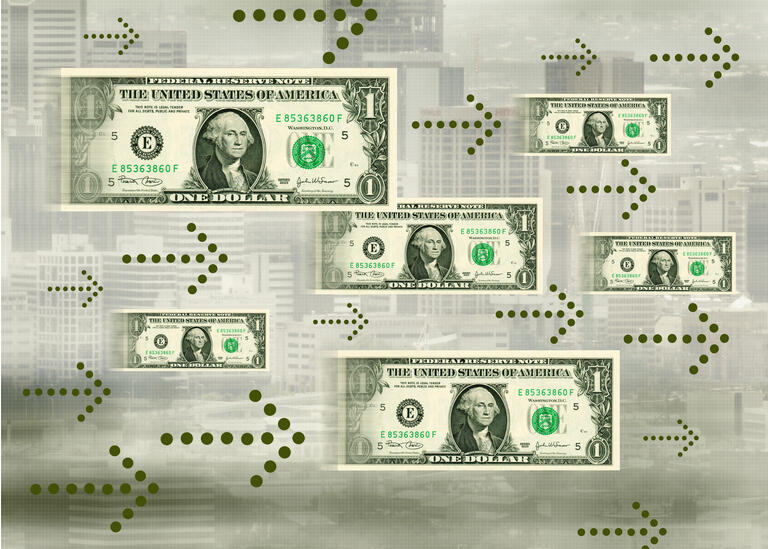 Market participants have found themselves to be net purchasers of fund assets on the week, including traditional funds and ETFs, according to the latest Refinitiv Lipper U.S. fund flow insight report for the week ended August

4, 2021, that total $2.1B.

Pulling the data apart, the investment community will observe that individuals were overall buyers of equity funds totaling $2B, tax-exempt fixed-income funds brought in $1.2B, and taxable bond funds $320M. On the other end, traders were sellers of money market funds, retracting $1.4B.
Equity-based ETFs saw their second week in a row of capital inflows, and iShares Core MSCI EAFE ETF (BATS:IEFA) and KraneShares CSI China Internet ETF (NYSEARCA:KWEB) attracted the greatest inflows at $806M and $697M.
Flipping things around and it can be seen that the two exchange traded funds that saw the most significant outflows were Invesco QQQ Trust 1 ETF (NASDAQ:QQQ), losing $735M, and the Financial Select Sector SPDR ETF (NYSEARCA:XLF), which suffered $562M in outflows.
Viewing things from a fixed income perspective, investors can see that the iShares 7-10 Year Treasury Bond ETF (NASDAQ:IEF) attracted +$957M and iShares 20+ Year Treasury Bond ETF (NASDAQ:TLT) pulled in $770M, making the two ETFs the top fixed-income attractors.
At the other side of the market, the two ETFs that were the largest redeemers in capital funds were the iShares iBoxx $ High Yield Corporate Bond ETF (NYSEARCA:HYG) and iShares iBoxx $ Investment Grade Corporate Bond ETF (NYSEARCA:LQD), which handed back $1.3B and $631M.