For semiconductors, evidence gathers of extended chip shortage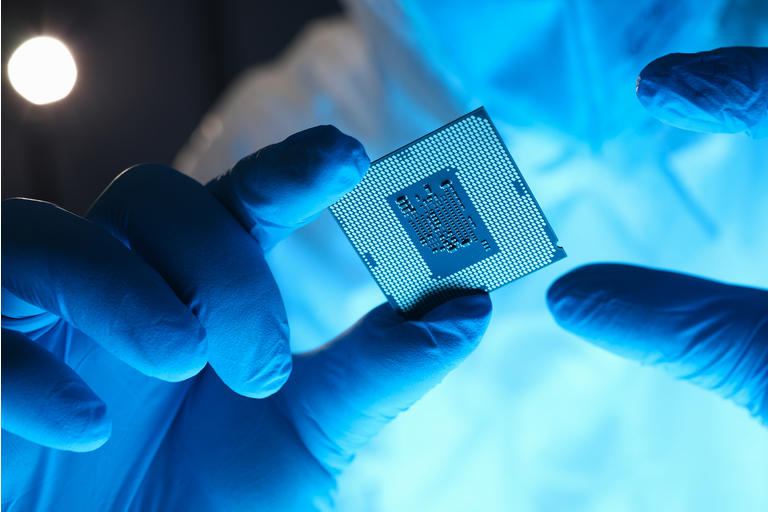 The gap between ordering and receiving semiconductors increased by more than a week in July due to ongoing supply chain constraints, according to Susquehanna data.
Chip lead times in June were already at their longest

levels in the four years Susquehanna has tracked the data. However, Susquehanna said those lead times increased by more than eight more days, to

20.2 weeks last month.
Increased lead times for microcontrollers commonly used in automotive and industrial applications stood out, and reached 26.5 weeks, compared to the historical average of 6 to 9 weeks. Auto chip stocks including NXP Semiconductors (NXPI

-0.9%

), ON Semi (ON

-0.5%

) and STMicroelectronics (STM

-0.3%

), and most of the industry, has a dependence on foundry giant TSMC (TSM

-0.3%

).
Power management chips, semiconductors most closely associated with smartphones, swam upstream and decreased lead times during the period.
The continuing supply chain constraints started when the pandemic swiftly shifted demand, sending purchases of consumer electronics like game consoles and notebooks to new heights, while automotive sales plummeted. Automakers cut semiconductor orders to save money, and the foundries making the chips gave that capacity to other customers. When the auto industry recovered faster than expected, automakers couldn't quickly regain their foundry space.
The shortage was worsened by weather-related power outages at chipmakers Samsung, Infineon and NXP Semiconductors and a facility fire at Japanese auto chip giant Renesas.
Chip shortages also impacted the consumer electronics space. During Apple's (NASDAQ:AAPL) recent earnings report, Chief Executive Tim Cook warned that component shortages would affect iPhone sales in the current quarter.
Intel (NASDAQ:INTC) Chief Executive Pat Gelsinger also warned that the chip shortage would get worse in the second half of 2021 and that supplies won't normalize for another year or two.
Yesterday, the chief financial officer of foundry giant Micron said the company would leave the current quarter with historically low days of inventory.