Videogame sales rise 10% vs. 2020 in third straight month of gains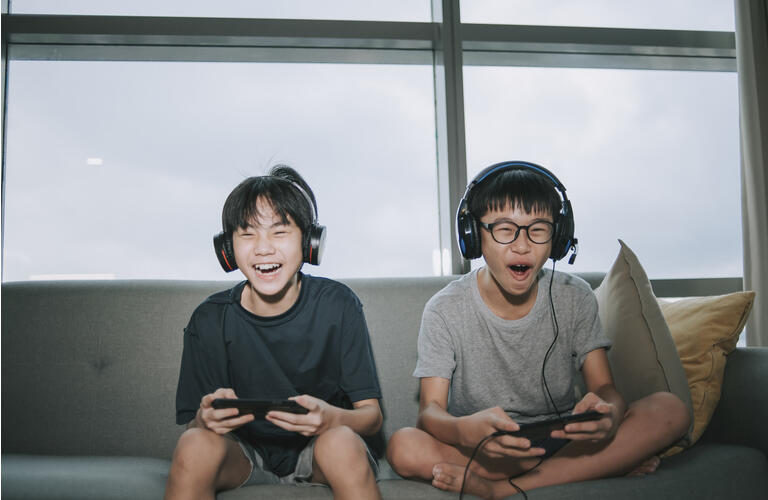 Videogame industry sales rose again on a year-over-year basis in July - marking the third straight monthly gain against tough comparisons following April's decline.
Sales rose 10% from a year ago, to hit a July record $4.6 billion, according

to NPD Group.

And that brings year-to-date spending to $33.5 billion - a 14% gain over the same seven months in 2020 - and demonstrating the resilience of videogames in the face of many observers predicting a slowdown from our lockdown year.
Gains were broad: Hardware sales marked their second straight month of essentially doubling year-over-year (up 98% to $323 million, hardware's best July since 2008). That came even with ongoing stock shortages of the new next-gen video consoles from Sony and Microsoft.
Accessory sales reversed a couple of months of slowdowns, rising 11% to $189 million. And game content sales, always central to the overall total, jumped up 6% to $4.085 billion.
In hardware, year-to-date spending is up 50% from 2020, to $2.7 billion. In July, PlayStation 5 (NYSE:SONY) led the market in dollar sales, while Nintendo Switch (OTCPK:NTDOY) led in unit sales. And the Switch is the best-selling hardware year-to-date in both unit and dollar terms, analyst Mat Piscatella notes.
Accessory spending for the year so far has reached $1.4 billion, up 13% from the same period in 2020. The best-selling accessory for the month was Nintendo's The Legend of Zelda: Skyward Sword HD Edition Joy-Con controller.
Turning to game content, year-to-date sales are up 12% to $29.45 billion from the same period in 2020. For July, Nintendo (OTCPK:NTDOY) returns to the top of the game dollar sales chart with The Legend of Zelda: Skyward Sword. It's the latest title to edge the months-old release Call of Duty: Black Ops Cold War (NASDAQ:ATVI), which is still in the No. 2 spot.
And Capcom's (OTCPK:CCOEY) Monster Hunter Stories 2: Wings of Ruin debuts on the chart at the No. 3 spot for July, finishing ahead of Mario Kart 8 (OTCPK:NTDOY) and Minecraft.
Rounding out the top 10 in content dollar sales: No. 6, Mario Golf: Super Rush (OTCPK:NTDOY); No. 7, MLB: The Show 21 (SONY); No. 8, Marvel's Spider-Man: Miles Morales (SONY); No. 9, 2019's Call of Duty: Modern Warfare (ATVI); and No. 10, Super Smash Bros. Ultimate (OTCPK:NTDOY).
Related tickers: (OTCPK:NTDOY

+0.8%

), (SONY

+1.9%

), (MSFT

+0.7%

), (HEAR

-2.5%

), (LOGI

-1.0%

), (CRSR

-2.2%

), (EA

-0.3%

), (ATVI

-1.6%

), (TTWO

+0.0%

), (T

+0.8%

), (OTCPK:UBSFY

+0.5%

), (OTCPK:NCBDY), (OTCPK:SQNNY), (OTCPK:CCOEY), (OTCPK:SGAMY

+0.5%

), (ZNGA

+0.7%

), (SKLZ

-5.4%

), (SE

-0.1%

), (NTES

-2.3%

), (OTCPK:TCEHY

-1.4%

). Retail stock: (GME

+0.3%

).