Most Permian Basin gas flaring lacks proper Texas permits, study says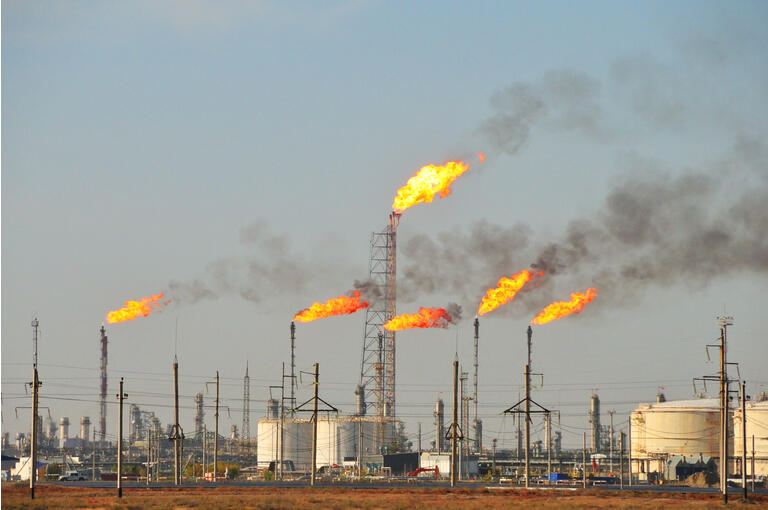 Most flaring of natural gas in the Permian Basin is occurring from companies without required Texas state permits, according to a new report by the Earthworks environmental group.
The report compared permitting records from the

Texas Railroad Commission with flares witnessed on flights equipped with gas imaging cameras that were conducted last year by the Environmental Defense Fund, which found between 69% and 84% of 227 flares observed apparently were unpermitted.

Royal Dutch Shell (RDS.A, RDS.B), Exxon Mobil (NYSE:XOM) and Diamondback Energy (NASDAQ:FANG) were among the companies with multiple flares that had no permits, the report said, adding that Shell did not have a permit for any of its observed flares, and Exxon had permits for just two flares.
In response, Shell said it has not "routinely flared in the Permian Basin" since 2018, and Exxon said its Permian Basin flaring is at a "record low of less than 1%."
The Texas Railroad Commission, which reviewed the report before publication, told Reuters "the conclusion of the report is based on incomplete data or inaccurate assumptions."
Crude oil prices today plunged to their lowest since May, with Federal Reserve taper talk adding to demand worries.