Dow Jones, Nasdaq futures flat as indexes close out winning August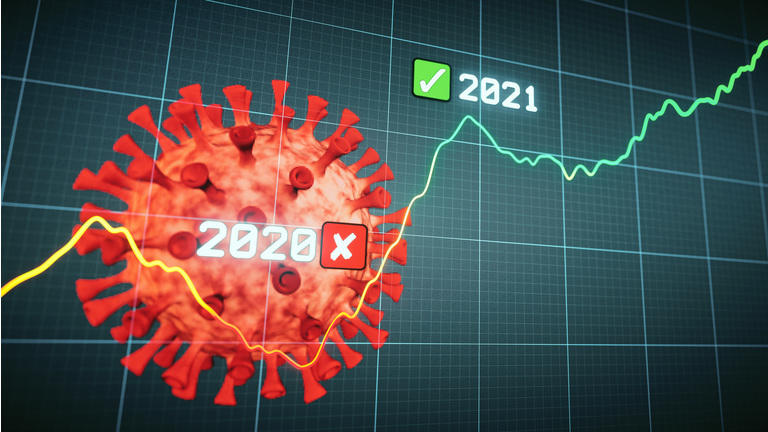 The calls of a stock market melt-up are getting louder as the major averages posted another round of solid gains on Monday. The S&P 500 has

rallied more than 20%

this year after scoring its

53rd record close in Monday's session, and is set to close out its seventh consecutive winning month later today. In fact, the benchmark index has scaled the big wall of worry without seeing a 5% pullback for all of 2021.

Adding to the sentiment, U.S. stock index futures climbed higher overnight: Dow

+0.2%

; S&P 500

+0.2%

; Nasdaq

+0.4%

. Many are banking on an economic recovery, low rates through 2022 and stellar corporate earnings to continue to support the bull market. As earnings season winds down, the S&P 500 is on track to post a Q2 earnings growth rate of 95.4% (compared to the pandemic year in 2020), which would be the fastest pace since Q4 of 2009.
Analyst commentary: "Despite rising geopolitical risks, peak economic growth concerns, and the Federal Reserve moving closer to tapering its asset purchase program, the steady ascent of stocks continues," said Keith Lerner, chief market strategist at Truist. The market has also been impervious to other bad news, like the Delta variant, higher inflation, Hurricane Ida and the U.S. withdrawal from Afghanistan, which just wrapped up evacuation efforts from Kabul and effectively ended America's longest war.
Alarm bells? "Be very much aware of the fact that if and when it reverses, the consequences could be severe," warned long-term bull and BTIG equity and derivatives strategist Julian Emanuel. The market's record price action is mimicking late 1999, he adds, and could spark a 10% to 20% correction within the next month. "If we had said inflation would be at 30-year highs and [10-year Treasury note] yields would be at 1.3% while the S&P would be at this level a year ago, no one would have believed you, me or anyone else."