OPEC set to go ahead with production increase, but Washington wants more oil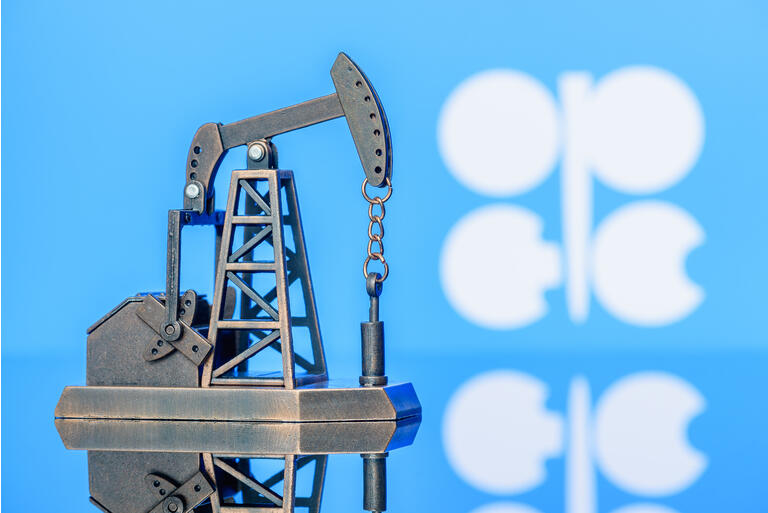 OPEC+ will meet today for the first time since July, when the group reached a deal to raise crude production in response to "oil demand showing clear signs of improvement and OECD stocks falling." Delegates are likely to stick

to their guns, pumping an extra 400K barrels a day over the next several months to restore all the cuts they made at the start of the COVID-19 pandemic. "It would hurt OPEC+'s credibility to change the terms after only one month," said Bob Yawger, director of energy futures at Mizuho.

U.S. pressure: In recent weeks, the Biden administration has urged OPEC and its allies to boost oil output, in order to combat rising gasoline prices that could threaten the global economic recovery. Some see the request as hypocritical, as the country discourages drilling at home in its fight against climate change, while others see it as a stopgap measure until the U.S. transitions away from fossil fuels toward cleaner energy sources. Biden has set a goal to decarbonize the economy by 2050 and has paused new drilling lease auctions on federal lands pending a review of environmental and climate impacts.
"At a critical moment in the global recovery, [OPEC production] is simply not enough," National Security Advisor Jake Sullivan declared. "We are engaging with relevant OPEC+ members on the importance of competitive markets in setting prices." The national average for a gallon of gas stood at $3.174 on Wednesday, according to AAA, up roughly $1 over the past year.
Oil movement: U.S. crude oil closed August with its first monthly loss since March and its biggest drop since last October, as investors weighed the prospect of more OPEC+ production and the restoration of output after Hurricane Ida. October WTI crude (CL1:COM) settled

down 1%

at $68.50/bbl, capping a

7.4% drubbing

this month for the front-month contract. August's oil price drop is a "correction, since the market had gotten ahead of itself," according to Velandera Energy Partners CFO Manish Raj.