Big pharma extends losses as drug pricing debate heats up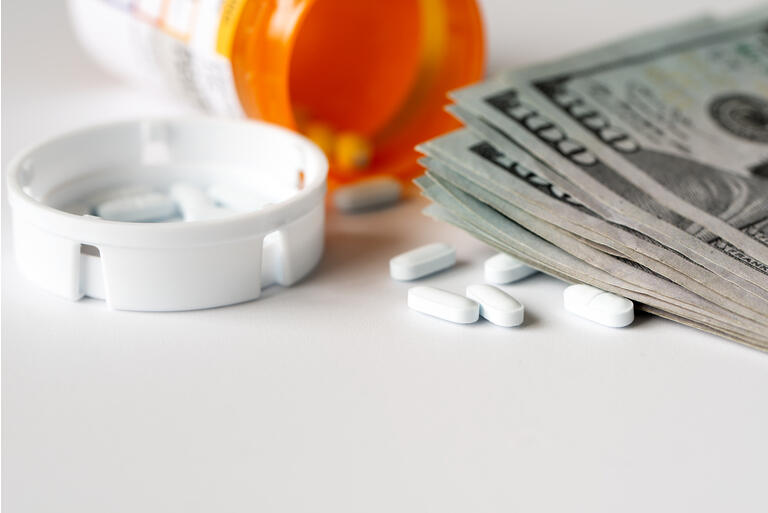 Big-cap pharma stocks are trading lower on Monday as news reports emerge over the measures being taken in Washington to contain prescription drug pricing.
Health Care Select Sect SPDR ETF (XLV

-0.7%

), representing a

broad spectrum of healthcare stocks in the S&P 500, is set to extend the losses to the third straight session.

Meanwhile, VanEck Vectors Pharmaceutical ETF (PPH

-1.1%

) containing 25 global drug stocks is trading lower for the fourth consecutive day.
Before the market opened, The Wall Street Journal reported that the Biden administration was preparing to unveil its plan to lower prescription drug prices on Thursday.
The plan summarized in a 29-page document backs legislation allowing the federal government to negotiate lower prices on the most expensive drugs and pass the savings to private insurers.
Per the current rules, the Health and Human Services (HHS) is barred from negotiating drug prices on behalf of Medicare.
"By promoting negotiation, competition, and innovation in the health care industry, we will ensure cost fairness and protect access to care," said HHS secretary Xavier Becerra, unveiling the administration's roadmap for lower drug prices on Thursday.
The Journal report was followed by a Stat News article that revealed plans by Senate lawmakers to introduce changes to how Medicare pays for drugs.
According to the article, the legislators are actively considering a proposal to peg the Medicare prices to those offered by drug makers to other government programs such as the veteran's health program.
The proposal called domestic reference pricing internally could hit the drug makers with a multibillion-dollar impact, the publication said.
Notable decliners: Eli Lilly (LLY

-4.8%

), Viatris (VTRS

-2.0%

), Sanofi (SNY

-1.7%

), Merck (MRK

-1.7%

), Johnson & Johnson (JNJ

-1.5%

), GlaxoSmithKline (GSK

-1.3%

), Bristol-Myers Squibb (BMY

-1.2%

)
Other major pharma companies: Pfizer (PFE

-0.9%

), AstraZeneca (AZN

-0.9%

), AbbVie (ABBV

-2.4%

), Amgen (AMGN

-2.1%

), Gilead (GILD

-1.2%

), and Biogen (BIIB

-7.2%

)
Meanwhile, Abbott Laboratories (ABT

-1.2%

), which also has a pharma division focused on overseas markets, is trading lower despite a guidance raise issued by the rival COVID-19 test maker Quest Diagnostics (NYSE:DGX) before the market open.