Tech Roundup: Microsoft stays home, Netflix's potential and Apple gets ready to talk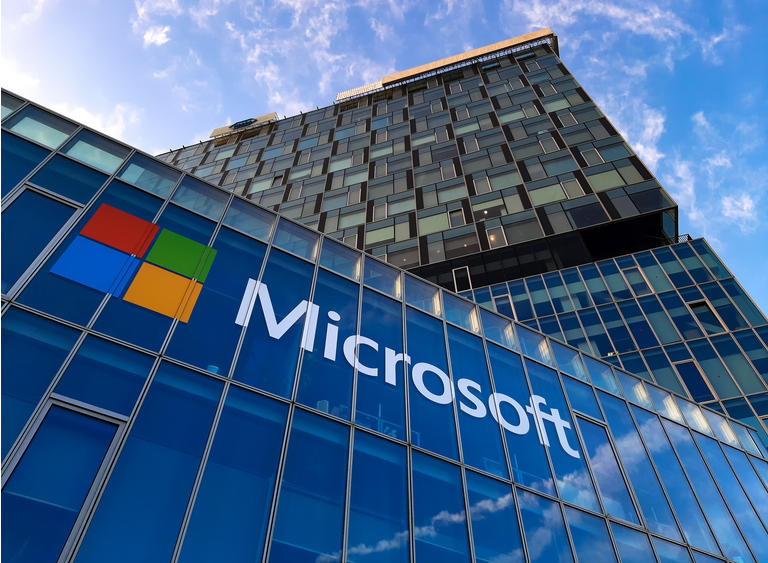 Microsoft's (NASDAQ:MSFT) plans to stay at home, Wall Street's love for Netflix (NASDAQ:NFLX) and Apple (NASDAQ:AAPL) saying it will talk about, well, something.
When it came to the tech sector, there was something to suit

just about everyone's fancy this past week. And at least one circumstance suggested that a return to business as usual may continue to be a long way off.

That's the word that came down from Microsoft (MSFT), as the world's largest software company indefinitely shelved plans to have U.S. employees return to its Redmond, Washington headquarters due to the ongoing Covid-19 pandemic. The company also unveiled new features for its Teams software platform to improve hybrid work environments.
There was a lot of enthusiasm for Netflix (NFLX), and its potential to grow its subscriber base due to features such as its plans to introduce online gaming to its offerings. Analysts at J.P. Morgan raised their price target on Netflix's stock to $705 a share, and Atlantic Equities' Hamilton Faber set at Street-high target of $780 a share on Netflix's stock, saying that he expects big gains in the company's international subscriber base over the next few years.
It wouldn't have been a week without something going on with Apple (AAPL), now would it? And there was plenty happening with the iPhone maker.
In fact, the company said it will hold an event on Sept. 14, in which the only surprise would be if Apple didn't show off what is already being called the iPhone 13. Apple is also expected to roll out Apple Watch Series 7, with an eye on stoking enthusiasm for the company's traditionally massive holiday shopping season at the end of the year.
With the Apple TV+ hit 'Ted Lasso' up for several Emmy Awards, Apple is looking to expand its streaming TV offerings, and is reportedly setting its sights on rolling out at least one new program or movie a week next year.
Apple also got slapped down a bit, when a U.S. district court judge in California issued a permanent injunction against the company in a lawsuit involving App Store payment practices and Epic Games.
And as if that weren't enough, Apple also lost the head of its self-driving car technology program to Ford (NYSE:F), and then named a new leader of the secretive company program.
Intel (NASDAQ:INTC) appeared ready to do some spending, as the semiconductor giant is planning to put $95 billion into building European chip-production plants.
Amazon (NASDAQ:AMZN) apparently feels like it just doesn't have enough on its plate, because the e-commerce leader is now selling its own, company-branded smart TVs. The company is also setting up to launch its cashierless technology at two of its Whole Foods stores next year.
Meanwhile, a new law in California is aimed at how Amazon and other large companies set production quotas for their warehouse workers.
Video game publisher Take-Two Interactive (NASDAQ:TTWO) didn't do itself any favors when it said some new enhancements to its Grand Theft Auto franchise would miss the holiday shopping season and not come out until next spring.
Finally, are you ready for some football? Because along with the 2021 NFL season getting started, Verizon (NYSE:VZ) signed a new, 10-year deal to be the official 5G provider to the NFL. And, ESPN (NYSE:DIS) has reportedly begun talks about possibly acquiring NFL Sunday Ticket from DirecTV.
However, on Friday, reports came out suggest that Amazon may now be in the driver's seat for getting Sunday Ticket and expanding its own NFL programming plans.