Chevron cut at J.P. Morgan on planned ramp in clean energy spending
Sep. 15, 2021 10:47 AM ET
Chevron Corporation (CVX)
COP, OXY, XOM, SU, CNQ, CVE, SU:CA, CNQ:CA, CVE:CA
By:

Carl Surran,

SA News Editor
86 Comments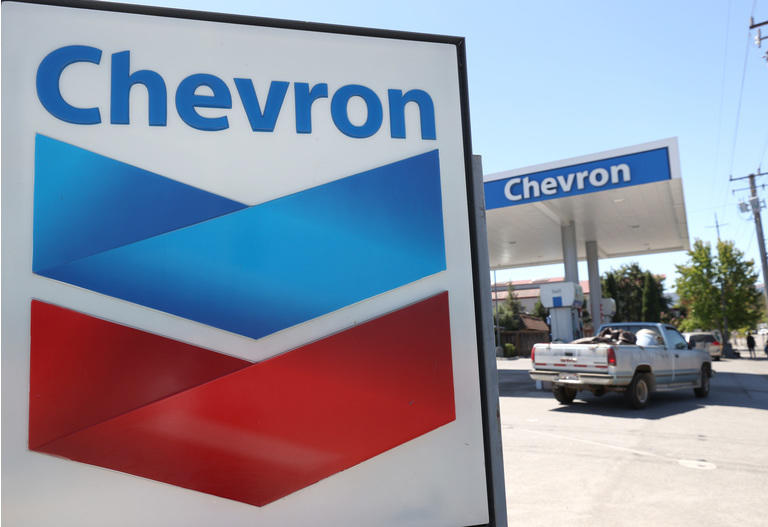 Chevron (CVX

+1.5%

) trades higher alongside broad strength in the oil and gas sector today, despite getting a J.P. Morgan downgrade to Neutral from Overweight with a $111 price target, trimmed from $128, citing valuation and the

company's guidance for higher energy transition spending.

JPM analyst Phil Gresh says Chevron's higher transition spending plan does not appear to have offsets elsewhere in the portfolio, although he believes it is imperative for fossil fuel companies to address the challenge of attracting shareholder interest while also transitioning to clean energy during the current period of healthy free cash flow, which will require more spending.
Gresh remains Overweight on Exxon Mobil (XOM

+2.6%

), Canadian Natural Resources (CNQ

+3.9%

) and Cenovus Energy (CVE

+0.8%

), while rating ConocoPhillips (COP

+3.8%

) and Suncor Energy (SU

+4.3%

) at Neutral and Occidental Petroleum (OXY

+6.4%

) at Underweight.
Chevron said this week that it plans to more than triple its planned total capital investment in lower-carbon energy businesses to $10B through 2028.