Biden, Xi agree to U.S.-China virtual summit this year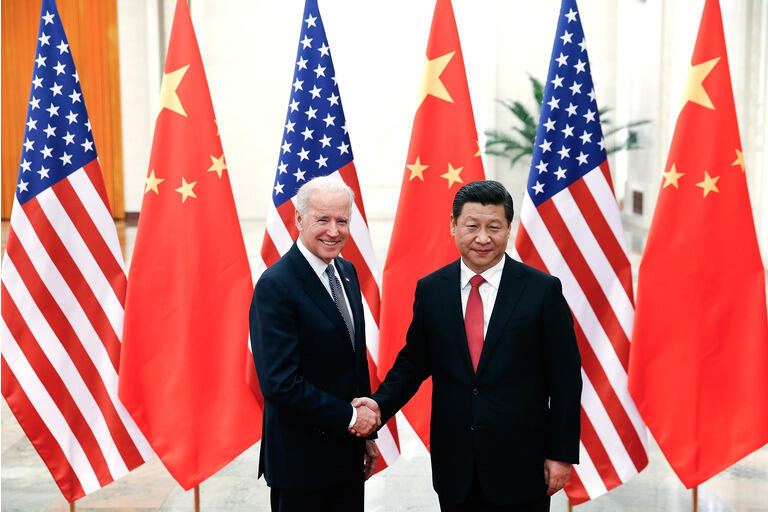 It looks like the U.S. is going back to top-level engagement with China as President Biden and Xi Jinping agreed to hold a virtual summit this year. It will be part of an effort to manage

competition between the two countries, but details of the gathering are still being worked out. Xi hasn't left China since the start of the pandemic and does not plan to attend any overseas events in the near future, including the G20, COP26 and APEC.

The iShares China Large-Cap ETF (NYSEARCA:FXI) is

up 2.6%

premarket on the news. Check out the ETF's performance over the past year.

Bigger picture: The meeting was brokered by Jake Sullivan, U.S. national security advisor, and Yang Jiechi, China's top foreign policy official. The two met in Zurich this week for talks that were described as "productive" compared to the gathering that took place in Anchorage back in March. Sullivan also raised concerns about a range of issues that have affected U.S. investment, including the crackdown on the pro-democracy movement in Hong Kong, the treatment of Uyghurs in Xinjiang and Chinese military activity around Taiwan.
Outlook: Trade will also be at the top of the agenda with China after comments from U.S. Trade Representative Katherine Tai earlier this week. She vowed to enforce Phase 1 of a trade deal in which Beijing pledged to buy at least $200B more U.S. goods and services over 2020 and 2021, compared to 2017. However, China had only reached 62% of that target as of August, based on export data compiled by the Peterson Institute for International Economics. Tai also said there were "serious concerns" about the country's "state-centered and non-market trade practices," which were not addressed under the current framework.
Dear readers: We recognize that politics often intersects with the financial news of the day, so we invite you to click here to join the separate political discussion.