Xenon Pharma, ChemoCentryx lead weekly healthcare gainers; Prelude, Allogene trail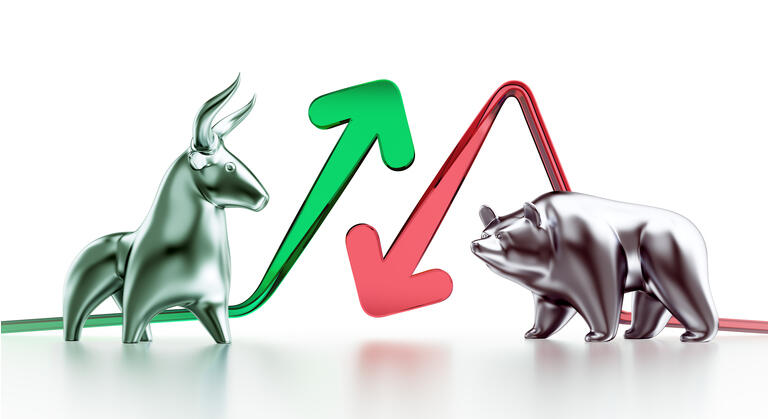 While the S&P 500 index eked out a ~0.8% gain over the week, its healthcare constituents

slipped ~0.3%

to record the fifth consecutive weekly loss. Dragged down by biotech stocks, the sector became the second-worst performer in

the index.

Among healthcare stocks with more than $300M market capitalization and over 100K average daily volume over the past five sessions, Xenon Pharmaceuticals (NASDAQ:XENE) led the gainers after reporting positive results from a mid-stage trial for its focal epilepsy candidate.
The Phase 2b X-TOLE study for XEN1101 met the primary endpoint indicating statistically significant and dose-dependent decline in monthly focal seizure frequency compared to the placebo, Xenon (XENE) said, sparking

~110.6% gain

over the week.
ChemoCentryx (NASDAQ:CCXI) closely followed, leading a late rally to close

~109.0% higher

for the week on FDA approval of its ANCA vasculitis candidate TAVNEOS (avacopan), which, according to Piper Sandler, came as a "positive surprise." Ahead of the FDA decision, Seeking Alpha contributor Edmund Ingham predicted less than 50% chance for the treatment to get the regulatory nod.
Data readouts at a key industry conference — AACR-NCI-EORTC Virtual International Conference on Molecular Targets and Cancer Therapeutics — moved some biotech stocks this week, including Merus N.V. (NASDAQ:MRUS).
The clinical-stage oncology company

jumped ~27.7%

thanks to interim data released for its tumor candidate MCLA-158 as monotherapy in a Phase 1 trial involving patients with advanced head and neck squamous cell carcinoma.
Meanwhile, Codexis (NASDAQ:CDXS) extended gains to

rise ~23.3%

over the week amid hopes that it could benefit from the production of Merck's (NYSE:MRK) much-anticipated COVID-19 pill, molnupiravir.
Rounding out the top five gainers, recently IPO'd Adagio Therapeutics (OTCPK:ADGO)

gained ~22.7%

. The developer of COVID-19 antibody therapies was among the worst performers last week after Merck (MRK) released promising data for its coronavirus pill.
Turning to the worst performers, Prelude Therapeutics (NASDAQ:PRLD) dominated with a

decline of ~50.0%

. Prelude (PRLD) shares reached a 52-week low as the company disclosed data from several of its pipeline programs at the AACR-NCI-EORTC event, including the results from ongoing Phase 1 trials for lead oral PRMT5 inhibitors PRT543 and PRT811.
A setback for the company's allogeneic CAR T program sent the shares of Allogene Therapeutics (NASDAQ:ALLO)

~46.5% lower

over the week. The FDA placed a hold on the company's AlloCAR T clinical trials after detecting a chromosomal abnormality in a patient who received ALLO-501A CAR T cells in its ALPHA2 study.
Meanwhile, Nkarta (NASDAQ:NKTX)

shed ~32.7%

, driven by an extended timeline estimated for the company's Phase 1 trial for NKX101 in blood cancer. The stock reached a 52-week low on Friday as the company now expects the data readout to happen in H1 2022, leaving it without a year-end catalyst, according to Mizuho analyst Salim Syed.
Despite a series of developments over the week, Turning Point Therapeutics (NASDAQ:TPTX) closed

~29.1% lower

as the biotech disappointed analysts with its early Phase 2 data for TPX-0022 (repotrectinib and elzovantinib) in patients with non-small cell lung cancer ("NSCLC").
Meanwhile, Cellectis (NASDAQ:CLLS), whose TALEN gene-editing technology was licensed by Allogene (ALLO) for the development of allogeneic T cell product candidates,

crashed ~28.2%

to round out the worst performers of the week.