What slowdown? J.P. Morgan homebuilding picks have 'years of strength' ahead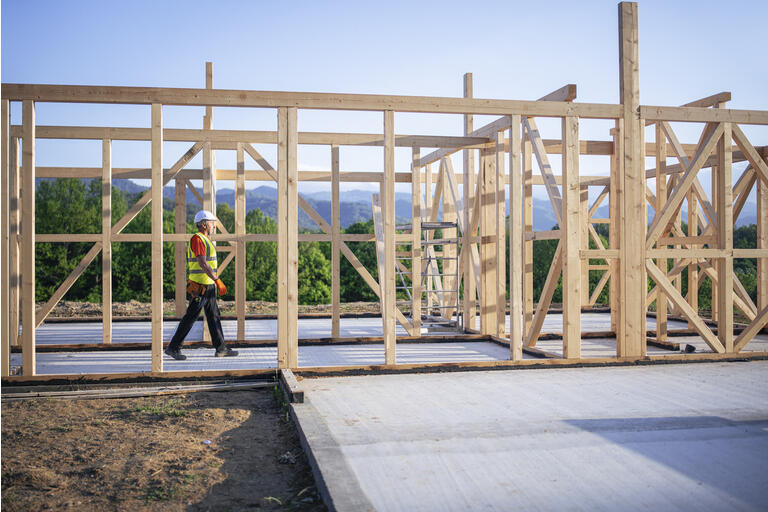 Investors have expressed some concerns about the sustainability of demand and pricing in homebuilding, after a strong early 2021 (and a summer pullback) - but J.P. Morgan is staying constructive, looking to a "solid industry backdrop in 2022-23 driving further earnings growth

over the next two years."

That's due to favorable demand drivers and some still-tight supply, the firm says, and affordability is actually "reasonable" relative to long-term averages.
J.P. Morgan expects total housing starts to grow 4%, and single-family housing starts to grow 7%, both this year and next year, due to current supply-chain issues eventually subsiding.
"Taken from another angle, we expect demand drivers – including job growth, consumer confidence and household formation – to remain favorable, while the supply backdrop should remain extremely tight, and in the event of loosening, should still be below normalized levels for some time," the firm says.
But the Composite Affordability Index is just slightly above levels from the second half of 2018, it says, and about 10% above its 1995-2004 average - and cost to own vs. rent and home price-to-income ratios are still at discounts to long-term averages.
More importantly, the cycle has "several years of strength" in front of it, thanks in large part to supportive demographics (including significantly more people turning 30 each year vs. 1998-2006).
It's estimating industry EPS growth of a healthy 26% in 2022, and 5% in 2023 - the latter number being a "meaningful deceleration," but still better than current investor expectations for a two-year decline - and the firm expects enough improvement in balance sheets to make for a "much higher level" of share buybacks.
The firm is reiterating Overweight ratings on its top ideas in the space: D.R. Horton (NYSE:DHI), Lennar (NYSE:LEN) and PulteGroup (NYSE:PHM).
Turning to smaller-cap (and higher-growth small-cap) names, it's upgraded Meritage Homes (NYSE:MTH) to Overweight from Neutral, while reiterating its Overweight ratings on Taylor Morrison Home (NYSE:TMHC) and Century Communities (NYSE:CCS).
And - expecting more in-line performance - it's downgraded two of the stocks to Neutral from Overweight: M.D.C. Holdings (NYSE:MDC) and Green Brick Partners (NASDAQ:GRBK).
And J.P. Morgan has issued new December 2022 price targets. On DHI, a target of $115 implies 32% upside; on LEN, a target of $127 implies 29% upside; and PHM's $71 target suggests 44% upside.
It sees 37% potential upside in a MTH target of $143; a target of $37 for TMHC suggests 34% upside; and the $89 target for CCS implies 40% upside.