Apple to show the Mac still matters in an iPhone world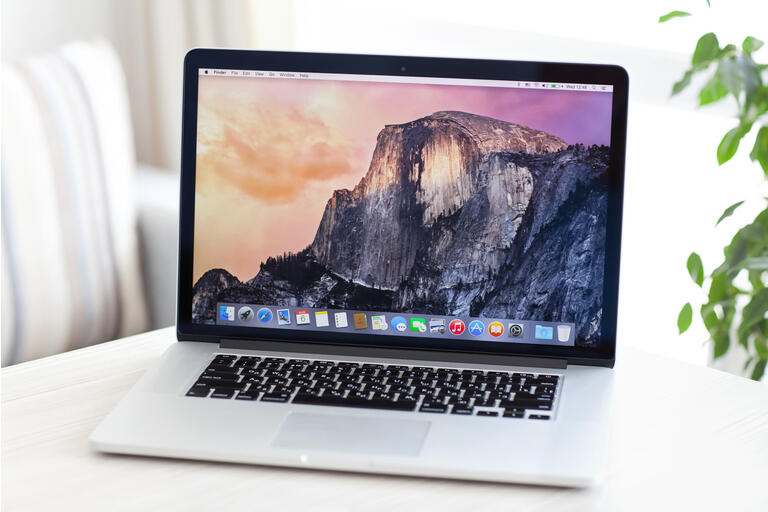 After already showing off the new iPhone 13, new models of the iPad and the next version of the Apple Watch, Apple is likely leaving little to surprise with a company event set for Oct. 18 that

is expected to focus heavily on the Mac.

Apple (NASDAQ:AAPL) stoked enthusiasm by tweeting out a promo for the event called "Unleashed" earlier this week. Dan Ives, who covers Apple for Wedbush, said he expects Apple (AAPL) Chief Executive Tim Cook to show off a slate of new products that will be led by an upgraded MacBook Pro and, likely, a new version of the company's wireless AirPods.
"Apple is launching two key products into [the] holiday season speaking to the company's confidence around getting the new Macs [and] AirPods into customer hands by [the] holiday season despite the doomsday supply chain skeptics," Ives said.
With everything that Apple is involved in now, it's almost possible to lose track of the Mac in the company's grand scheme of things. The iPhone remains Apple's most-popular product, and biggest cash cow--iPhones accounted for $39.6 billion of the company's $81.4 billion in sales in its most-recent quarter. At $17.5 billion in revenue during Apple's fiscal third quarter, services are now Apple's second-largest source of sales. And the company can also put some Emmy Awards on its proverbial mantel, courtesy of Apple TV+ programs such as Ted Lasso.
But, the Mac is no slouch. Apple still brings in enough money from the Mac in one quarter to obliterate many company's total annual sales. When Apple reported its fiscal third-quarter results in July, Macs accounted for $8.24 billion in revenue, and that was a gain of 16.4% from the same period in 2020.
Tech industry analyst Tim Bajarin, of Creative Strategies, says at least part of Apple's Mac strength comes from the company using its own M1 chipsets. Bajarin said the powerful M1 processes "rival all of their semiconductor competitors," and Apple grow the perception of its Mac business.
"They actually making some big inroads into the enterprise," Bajarin said. "Professional and enterprise customers are asking for bigger and more Macs, and I suspect this event is tied to meeting those needs."
Longtime Apple watcher Gene Munster, of Loup Ventures, said that with Mac sales now accounting for about 10% of the company's annual revenue, "My thoughts are that the Mac is back. I believe [the Mac] will sustain that growth over the next few years based on working and learning from anywhere."
Meanwhile, Wedbush's Ives is maintaining his outperform rating and $185-a-share price target on Apple's stock. Ives said one of the major enhancements expected for the Mac is what is being called the M1X processor, which he believes "will be a game changer" that could lead to more than 30% of current MacBook users upgrading their laptops over the next year.
"The M1X is essentially a new heavy duty engine being put in this new MacBook and will be music to the ears of core Mac loyalists awaiting this release," Ives said.
Ives said that in showing off new Mac computers, the company is flexing its muscles "in the face of the biggest chip shortage seen in decades." Reports recently surfaced saying that because of shortages from suppliers Broadcom (NASDAQ:AVGO) and Texas Instruments (NASDAQ:TXN), Apple will cut production of the iPhone 13 by 10 million units this year.