Jasper more than doubles while M&A headlines weekly healthcare performers
Oct. 15, 2021 10:04 PM ET
Jasper Therapeutics, Inc. (JSPR), SDC, PCRX, SUPN
AMN, PLXP, PTGX, PAVM, QNCX, BIOR
By:

Dulan Lokuwithana,

SA News Editor
5 Comments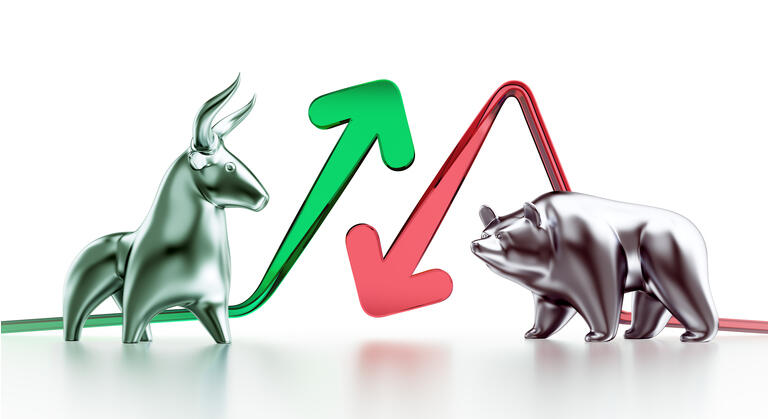 While the S&P 500 index added ~1.8% gain over the week, its healthcare constituents underperformed with a

~0.8% rise

yet, recording their first weekly gain in more than a month.
Dragged down by pharma stocks, the sector became

the second-worst performer

in the index for another week.

M&A deals propelled some of the biggest gainers this week as dealmaking activity in the sector accelerated.

However, among stocks with more than $300M market capitalization and over 100K average daily volume over the past five sessions, Jasper Therapeutics (NASDAQ:JSPR) dominated with no impact from M&A.

Adding ~106.3%

over the week, Jasper (JSPR) jumped nearly a third on Friday, coinciding with an event led by an Oppenheimer analyst, who recently turned bullish on the stock.
A deal by Supernus Pharmaceuticals (NASDAQ:SUPN) to acquire Adamas Pharmaceuticals (NASDAQ:ADMS)

propelled the latter by ~75.1%

, while Protagonist Therapeutics (NASDAQ:PTGX)

added ~69.8%

after the FDA lifted a clinical hold on its rusfertide clinical studies. Several bullish calls followed and JPMorgan analyst Anupam Rama upgraded the stock to overweight from neutral to reflect the impact of the decision on the experimental therapy as well as the company's pipeline.
Meanwhile, Flexion Therapeutics (NASDAQ:FLXN)

gained ~63.3%

, driven by an agreement with Pacira Therapeutics (NASDAQ:PCRX) to be acquired for a combination of cash and a non-tradeable contingent value right which together was valued up to $16.50 per share.
Rounding out the top five gainers of the week, Progenity (NASDAQ:PROG)

climbed ~58.5%

as investors cheered a patent win secured by the biotech for a device linked to a therapy for gastrointestinal diseases.
Among the worst performers, Cortexyme (NASDAQ:CRTX) suffered the most,

falling ~27.9%

over the week, closely followed by PAVmed (NASDAQ:PAVM), which

lost ~26.3%,

hurt by a disappointing IPO of its subsidiary Lucid Diagnostics (LUCD).
Meanwhile, PLx Pharma (NASDAQ:PLXP) fell as draft recommendations issued by the U.S. Preventive Services Task Force (USPSTF) raised concerns over the risk of taking low-dose aspirin in the prevention of primary cardiovascular disease. Against this backdrop, PLx (PLXP) defended its FDA-approved liquid-filled aspirin capsule VAZALORE. However, the shares

sank ~21.8%

for the week regardless.
Meanwhile, AMN Healthcare Services (NYSE:AMN) ended

~21.1% lower

with three consecutive sessions of declines despite the appointment of Jeffrey Knudson as its new CFO, replacing Chris Schwartz, who served in an interim capacity.
With a

decline of ~16.1%

, SmileDirectClub (NASDAQ:SDC) rounded out the five worst performers in healthcare, amid concerns over the soft sales trends for Align Technology (NASDAQ:ALGN), its rival in clear aligners.
Interested in real-time updates on the biggest gainers and losers in the market? Take a look at Seeking Alpha's Stocks on the Move.