Does China need a policy change after slowing GDP growth?
Oct. 18, 2021 6:55 AM ET
iShares China Large-Cap ETF (FXI), KWEB, CQQQ, MCHI
ASHR, CHIQ, EWT, GXC, EWH, KBA, CXSE, PGJ, KURE, CHIX, KGRN, CNYA, CN, CNXT, ECNS, CHIM, AFTY, CHIK, KSTR, CHNA, CHIS, FLCH, ASHS, CHIE, CHIC, CHIH, CHII, FCA, CHIR, KFYP, CHIL, FLTW, CHB, FLHK, KEJI, KALL, CHIU, KESG, KFVG, ASHX, RAYC, KBUY
By:

Yoel Minkoff,

SA News Editor
4 Comments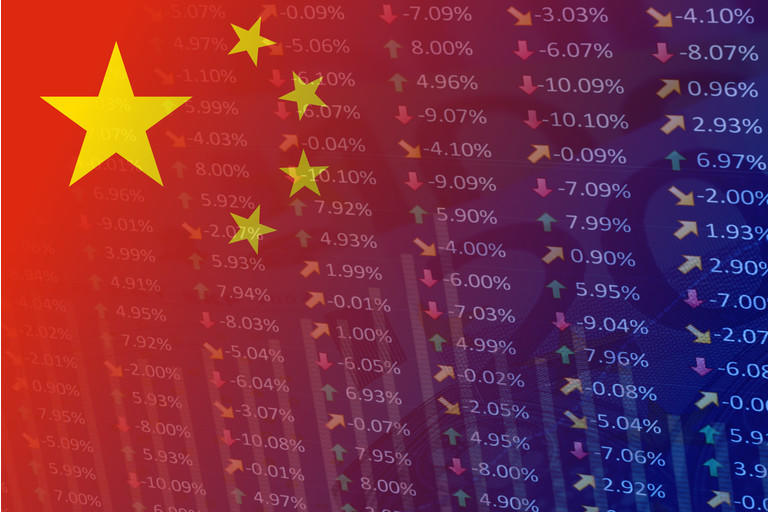 Power shortages, COVID outbreaks, supply chain problems, industry crackdowns and the China Evergrande debt crisis all weighed on China's economy in the third quarter. Data released overnight showed that GDP grew a disappointing 4.9% Y/Y

, missing expectations for a 5.2% expansion, and marking the weakest clip since Q3 of 2020. That comes after blazing 18.3% growth rate recorded in Q1 and the 7.9% seen in the three months ending in June.

Quote: "The domestic economic recovery is still unstable and uneven," National Bureau of Statistics spokesperson Fu Linghui said at a briefing in Beijing.
Other stats: Industrial output, a measure of factory production, rose just 3.1% Y/Y in September (vs. 4.5% consensus, and 5.3% in August). Fixed-asset investment increased 7.3% in the first three quarters of the year (vs. expectations of 7.9%, and the 8.9% pace recorded from January to August). Retail sales, a key gauge of domestic consumption, climbed 4.4% Y/Y in September (vs. a forecast of 3.4%, and 2.5% seen in August).
Outlook: China was the only major global economy to grow annually during the pandemic-induced slowdown (its economy expanded 2.3% in 2020). The nation was also quick to pare back stimulus enacted in the immediate aftermath of the pandemic last year, while China's policymakers have so far brushed off economic headwinds, saying they wouldn't resort to liquidity or cutting rates to drive up the growth rate in Q4. Beijing is targeting a full-year GDP target of 6% or more for 2021 and estimates even stretch to growth of more than 8%.
Some analysts feel differently: "Most of the [negative] factors are policy-driven... the economy is having a lot of pain points and these pain points are not going away soon because policies are here to stay, and therefore it will continue into 2022," said Iris Pang, chief economist for Greater China at ING. "We expect more measures to shore up growth, including ensuring ample liquidity in the interbank market, accelerating infrastructure development and relaxing some aspects of credit and real estate policies," added Tommy Wu, lead economist at Oxford Economics. Biden, Xi agree to U.S.-China virtual summit this year.