Disney delays batch of Marvel movies, 'Indiana Jones'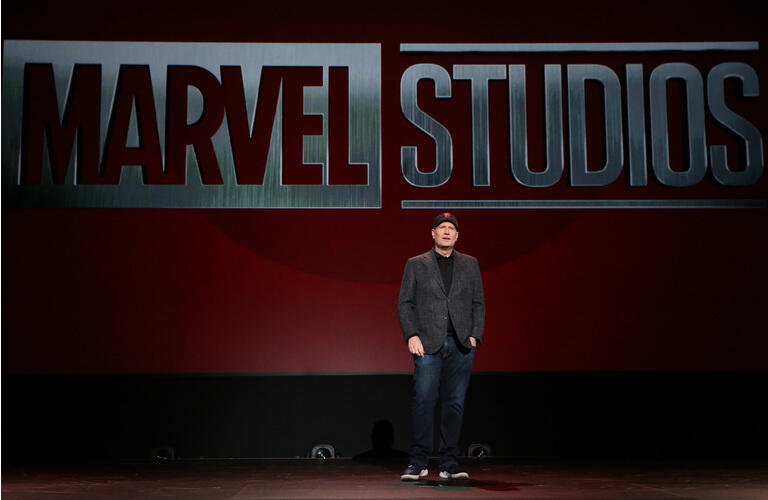 In the latest news of Hollywood production setbacks, Disney (DIS

-2.9%

) is delaying a big batch of Marvel films, and punting its latest Indiana Jones sequel for a full year, into 2023.
First on the near

upcoming Marvels:

Doctor Strange in the Multiverse of Madness

was set for March 25, 2022; it's now moved to May 6.

Thor: Love and Thunder,

which was set for that May 6 date, is moving to July 8. And

Black Panther: Wakanda Forever

is moving from July 8 to Nov. 11, 2022.

Moving forward, The Marvels is vacating that Nov. 11 spot and going to Feb. 17, 2023. And Ant-Man and the Wasp: Quantumania is exiting that Feb. 17 spot for July 28, 2023.
Further-out Marvel titles will get a rethink, as untitled films set for July 28, 2023, and Oct. 20, 2023, have been removed from the schedule. Another untitled Marvel film set for Nov. 10, 2023, will move a week sooner, to Nov. 3.
Meanwhile, the high-stakes untitled Indiana Jones sequel, previously set for July 29, 2022, is moving to June 30, 2023. Another Disney live-action film set for July 14, 2023, has been removed from the schedule, and an untitled 20th Century project set for Oct. 20, 2023, has also been pulled.
Disney stock has been among the market's worst decliners today since Barclays cut its view to Neutral citing a slowdown in streaming growth.