Trump launches social media company via SPAC; DWAC surges 70%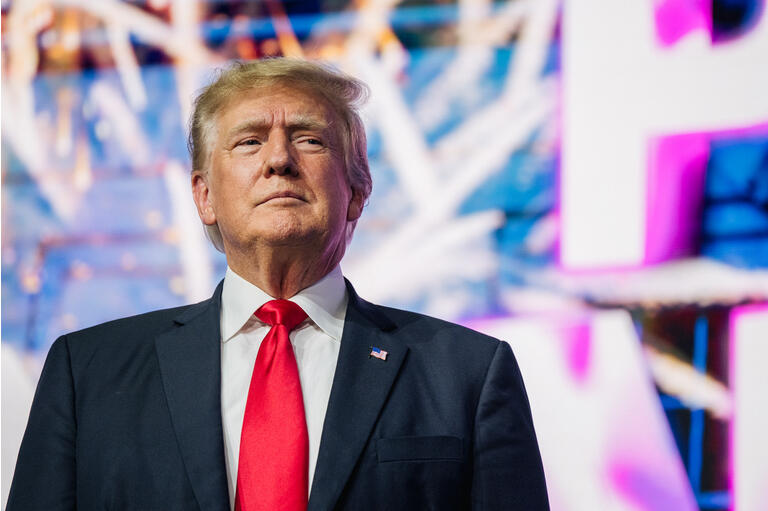 Some predicted the move since he left office, but former President Donald Trump is finally launching his own media network. The new business, called Trump Media & Technology Group (TMTG), will include a social media platform called "TRUTH Social," as well as a subscription

video-on-demand service (TMTG+) that features "non-woke" entertainment programming, news and podcasts. The company will go public via a SPAC merger with Miami-based Digital World Acquisition

(NASDAQ:DWAC)

, which

surged more than 50%

premarket to $15/share, and reached $16.92 in early trade (

up 70%

on the day).

Chart DWAC metrics here.

Quote: "I created TRUTH Social and TMTG to stand up to the tyranny of Big Tech," Trump wrote in a press release. "We live in a world where the Taliban has a huge presence on Twitter, yet your favorite American President has been silenced. This is unacceptable. Trump Media & Technology Group's mission is to create a rival to the liberal media consortium and fight back against the 'Big Tech' companies of Silicon Valley, which have used their unilateral power to silence opposing voices in America." Trump talks with small social-media contenders as he seeks new megaphone.
Earlier this year, Trump was restricted, and then banned, by major social media giants like Facebook (NASDAQ:FB), Twitter (NYSE:TWTR), Snapchat (NYSE:SNAP) and YouTube (GOOG, GOOGL) after the Jan. 6 storming of the U.S. Capitol. Following the incident, Parler - a free speech social network popular with conservatives - was also removed from the Apple and Google app stores, while Amazon (NASDAQ:AMZN) ended its web hosting agreement. As a result, TMTG appears to be targeting multiple fronts, saying on its website that it eventually hopes to compete against AWS and Google Cloud, as well as Disney (NYSE:DIS) and Netflix (NASDAQ:NFLX). Deeper dive into censoring violent content on Twitter, Facebook.
Along ideological lines? While "TRUTH Social" intends to be America's "big tent" social media company that encourages "free speech," we could be witnessing a further polarization of the corporate landscape. Once upon a time, politics was not married to the business world as it is today, and competing services may continue to sprout up as the country appears more divided. According to a survey from The Hill, 30% of respondents said they'd use a "Trump-backed social media platform," though 54% said they wouldn't and 16% would consider it. TRUTH Social is set for a beta launch next month and a full rollout in the first quarter of 2022.
Dear readers: We recognize that politics often intersects with the financial news of the day, so we invite you to click here to click here to join the separate political discussion.