Catalyst watch for next week: Tech giants report, eyes on Digital World Acquisition, events for Datadog, Facebook & HPE
Oct. 22, 2021 3:00 PM ET
Amazon.com, Inc. (AMZN), DWAC, BITO, META
WMT, TGT, IBM, BBY, UPS, INTC, PFE, NTGR, GBX, CNC, MO, ARLP, ARCH, FBP, MGI, MSN, BHC, HZO, ARWR, ANIP, SUMR, SSNLF, BUD, OBLG, ASTR, MXCT, SSTK, MSLPQ, CARM, MYMD, KRNT, UBER, HPE, NMTR, HNST, CLSD, ASIX, PTIX, COIN, EYEN, PRPL, MIGI, LTRY, STNE, BYND, HYLN, WKSP, ATER, SNDL, DDOG, ADTX, LSF, GFAI, NN, ONPPF, RLX, BTTX, GNRS, FTCI, HOWL, METV, THNCF, WRBY, OLPX, FWRG, TDCX, EXAI, LFLY, FLNC, ENSB, AIP, CDLA, INFA, GFS, RENT, BHC:CA, THNC:CA
By:

Clark Schultz,

SA News Editor
28 Comments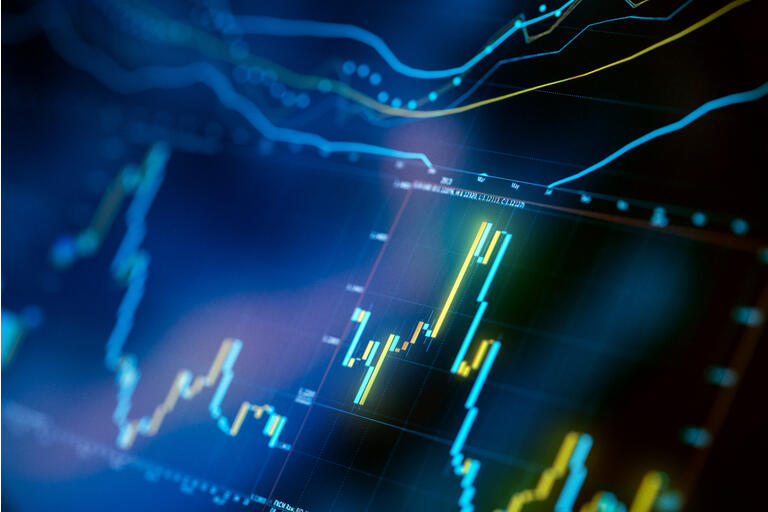 Catalyst watch for next week: Welcome to Seeking Alpha's Catalyst Watch - a breakdown of some of next week's actionable events that stand out. Read more about the events that may impact stock prices next week.
Welcome to Seeking Alpha's Catalyst Watch - a breakdown of some of next week's actionable events that stand out. Check out Saturday morning's regular Stocks to Watch article for a full list of events planned for the week or the Seeking Alpha earnings calendar for companies due to report.
Monday - October 25
Tuesday - October 26
All day - The analyst quiet periods expire on Exscientia (NASDAQ:EXAI), First Watch Restaurant Group (NASDAQ:FWRG) and TDCX (NYSE:TDCX).
All day - 9 Meters Biopharma (NASDAQ:NMTR) presents Vurolenatide data at the American College of Gastroenterology Annual Scientific meeting. Insider buying action has picked up on 9 Meters Biopharma over the last few months.
All day - A FDA advisory committee meeting will analyze data on Pfizer's (NYSE:PFE) vaccine for children between the ages of 5 and 11. Documents released in advance of the meeting show the Pfizer-BioNTech vaccine is more than 90% effective for the age group.
All day - Earnings reporters with expected outsized moves up or down of more than 7% based on options trading include Arch Resources (NYSE:ARCH), Centene (NYSE:CNC), Greenbrier (NYSE:GBX), MarineMax (NYSE:HZO) and Shutterstock (NYSE:SSTK). Options trading on UPS (NYSE:UPS) also implies a bigger earnings move than typical with a 5% swing expected.
10:00 a.m. The macro backdrop could improve with Bank of America expecting two big economic reports to surprise to the upside. New home sales are seen increasing to 760K in September vs 740K in August and consumer confidence is seen rising to 110.0 from 109.3. Both reports are seen supporting the thesis that consumer spending is strong.
1:00 p.m. Samsung (OTC:SSNLF) holds its SDC21 developer conference to share its latest updates in software, services and platforms. The event was not held last year, but made news in 2019 when a partnership with IBM (NYSE:IBM) was announced.
3:00 p.m. Arrowhead Pharmaceuticals (NASDAQ:ARWR) hosts a key opinion leader webinar on ARO-C3, the company's investigational RNA interference therapeutic.
Wednesday - October 27
Thursday - October 28
All day - IPOs expected to start trading include Globalfoundries (NASDAQ:GFS), Fluence Energy (NASDAQ:FLNC), Ensemble Health Partners (NASDAQ:ENSB) and Candela Medical (NASDAQ:CDLA). The IPO lockup period expires on MaxCyte (NASDAQ:MXCT).
All day - The FDA holds a public advisory committee meeting of the Oncologic Drugs Advisory Committee concerning Oncopeptides AB (OTCPK:ONPPF) product Pepaxto. The public meeting is being held to discuss the safety findings from the OCEAN study. The FDA requested a partial clinical hold on Pepaxtp earlier this year.
All day - It is the last trading date before the FDA action date on ANI Pharmaceuticals (NASDAQ:ANIP) Cortrophin Gel. Shares of ANI Pharma have soared in the past off positive Cortrophin Gel developments.
All day - Shareholders with Trident Acquisitions Corp. (TDAC) meet to approve the business combination with Lottery.com in a SPAC deal. Lottery.com works with more than 800 lottery games across 40 countries. Short interest on TDAC is elevated ahead of the potential SPAC debut.
All day - Facebook (NASDAQ:FB) holds its annual Connect conference, which is expected to feature a focus on the tech giant's rebranding efforts that include a new name. The rebrand is likely to separate the Facebook app from other products like Instagram, WhatsApp, and Oculus. Mark Zuckerberg has been talking about Facebook transitioning to a metaverse company. Of interest, Facebook is a top holding in the Roundhill Ball Metaverse ETF (NYSEARCA:META).
7:00 a.m. - Altria Group (NYSE:MO) holds its earnings call. The tobacco stock is on BofA's short list of stocks that set up well for a positive earnings surprise. The earnings call could include a question on plans for the company's 10% stake in Anheuser-Busch InBev (NYSE:BUD) with the lockup period expired.
3:30 p.m. Hewlett Packard Enterprises (NYSE:HPE) holds a virtual securities analyst meeting. Shares of HPE rallied more than 3% at the same event last year after the company issued a strong guidance update.
5:30 p.m. Amazon (NASDAQ:AMZN) holds its earnings call, which could be of interest to a number of suppliers with the company sometimes calling out hot categories and products. Suppliers that generate more than 10% of their revenue from Amazon and trade with a high correlation to in the week after earnings include Summer Infant (NASDAQ:SUMR), Emerson Radio (NYSE:MSN), MusclePharm (OTCPK:MSLP), Honest Co. (NASDAQ:HNST), Laird Superfood (NYSE:LSF), Netgear (NASDAQ:NTGR) and Kornit Digital (NASDAQ:KRNT).
Friday - October 29
All day - Shareholders with Merida Merger Corp. I (NASDAQ:MCMJ) meet to vote on extending the deadline on the SPAC deal with cannabis platform Leafly to December 31. Leafly says it has 55% of legal cannabis retailers on its platform, a percentage that it expects to move even higher.
All day - It is the last trading day before the FDA action date on Clearside Biomedical (NASDAQ:CLSD) and Bausch Health Companies (NYSE:BHC) for Xipere.