Facebook has a new corporate name: Meta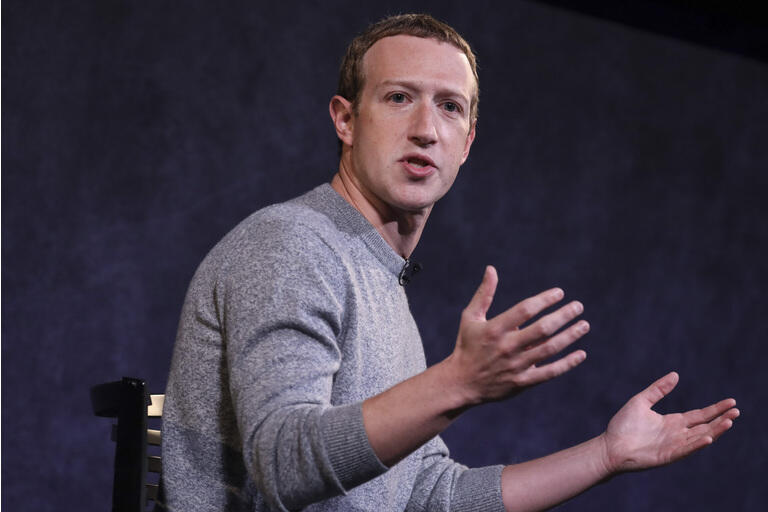 Facebook (NASDAQ:FB) Chief Executive Mark Zuckerberg used his keynote address at the company's Connect conference Thursday to unveil the social-media giant's new corporate identity: Meta.
Zuckerberg said the announcement to the end of his presentation. In

going with the name Meta, Zuckerberg said it was necessary to have a corporate name that reflects "who we are and what we build."

"Our mission remains the same," Zuckerberg said. "We're still a company that designs technology around people, but now we have a new North Star. From now on, it's going to be metaverse first."
As part of the re-branding, Meta will begin trading under the ticker symbol MVRS on Dec. 1. The company's

shares climbed almost 4%

following Zuckerberg's announcement.
The metaverse is a term Zuckerberg has used to encompass all of the company's opportunities that go beyond Facebook (FB). The company will continue to keep the names Facebook, Instagram and WhatApp among its businesses, but now everything will be under the Meta umbrella.
As part of his keynote, Zuckerberg also delivered updates about products like the company's Oculus Quest headsets and new fitness offerings that take advantage of virtual reality technologies.