Ahead of COP26: BofA recommends NextEra, Enphase Energy, Generac, Waste Connections and Lucid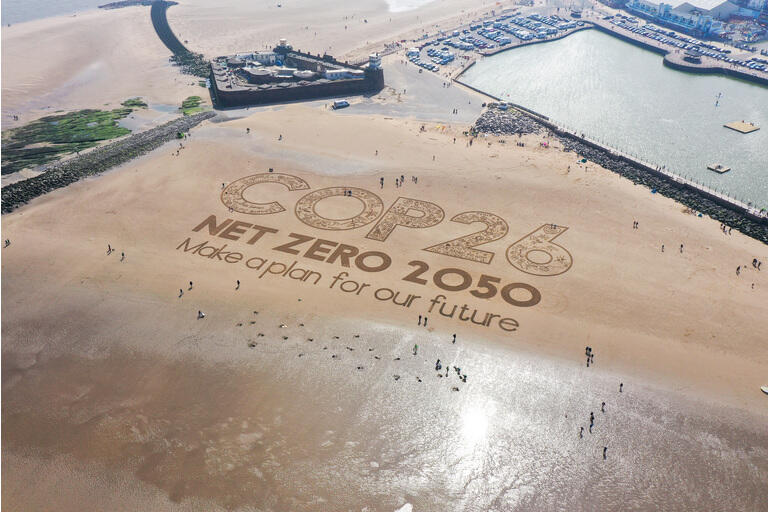 There's a lot on the table for the future of the energy market as world leaders meet this weekend in Glasgow, Scotland. The talks, known as COP26 (Conference of the Parties' 26th annual summit), will be eyed for clues to how a faster

transition toward a zero-carbon economy will affect everything from investing sectors to individual stocks. Plans are expected to detail methods of cutting emissions, financing the steps away from fossil fuels and launching a tradable credit system that would offset polluting activities.

Quote: "For investors, current climate trends suggest making environmental considerations a part of their long- and short-term portfolio strategies," said Sarah Norman, senior investment strategist at Bank of America.
The total cost of the transition is around $150T, according to BofA, while decarbonization efforts could boost global inflation by up to 3% annually (as central bank balance sheets rise by $500B per year). "It'll certainly be expensive, but we believe it can be done with technology, the economy, markets and ESG joining forces." BofA currently estimates that a third of global equity inflows are headed to funds with a sustainability label.
Cost of inaction: Besides disastrous environmental consequences for the planet, BofA estimates that over 3% of GDP would be lost every year by 2030, growing to $69T by 2100. Around 5% of global equity stock market value (approximately $2.3T) could also be wiped out by climate policy re-pricing, with a "potentially extreme hit to corporate earnings for certain sectors."
According to a new stock pick list from Bank of America, those looking to benefit from climate solutions should look to these names ahead of the COP26: NextEra Energy (NYSE:NEE), Enphase Energy (NASDAQ:ENPH), Generac (NYSE:GNRC), Waste Connections (NYSE:WCN), Lucid (NASDAQ:LCID), Vestas (OTCPK:VWDRY), E.ON (OTCPK:EONGY), EDPR (OTC:EDRVY), Acciona (OTCPK:ACXIF), Xinyi Solar (OTCPK:XISHY), Kingspan (OTCPK:KGSPY), Sika (OTCPK:SKFOF), Norsk Hydro (OTCQX:NHYDY), WEG (OTCPK:WEGZY), Air Liquide (OTCPK:AIQUY), Nippon Sanso (OTCPK:TYNPF), Siemens Energy (OTCPK:SMEGF), Neste (OTCPK:NTOIY), Samsung SDI (OTCPK:SSDIY), NIO (NYSE:NIO), XPeng (NYSE:XPEV), BYD (OTCPK:BYDDY) and Aker Carbon Capture (OTCQX:AKCCF) (chart recent performance here).