A biotech with 100% upside keeps reporting safe results, Evercore says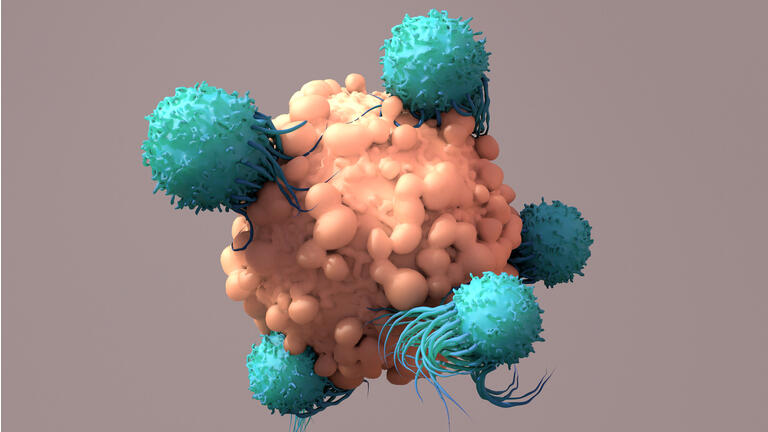 A clinical update from a biotech working on T-cell therapies has Evercore ISI reiterating a price target that's the highest on Wall Street.
No dose-limiting toxicities or clinically relevant adverse events were reported by

Cabaletta Bio

(NASDAQ:CABA)

in the third dosing cohort of its DSG3-CAART for mucosal pemphigus vulgaris, a rare chronic blistering disease,

for 500M cells

.

Those results were consistent with the two previous cohorts (20M and 100M cells respectively), and with dosing under way in the fourth cohort (2.5B cells), safety results are expected in the first quarter.
Some investors are "puzzled" by the company's enthusiasm for safety data, Evercore says, so it talked with the company for context: "Given the CAART mechanism of targeting auto-reactive B cells, acute safety has been an important
theoretical concern." That includes not only the traditional CAR-T safety considerations like CRS and neurotox, it says, but also the potential to somehow worsen the disease by triggering those auto-reactive B cells.
The DSGT3-CAART is now at doses that have shown efficacy in CAR-T trials for liquid tumors, with none of those safety concerns apparent - an "important box to check," Evercore says.
It's too early to see efficacy, but the company is confident now in extrapolating from CAR-T data in liquid tumors that there should be meaningful efficacy.
The fourth quarter should bring the first look at biological activity from the first two dosing cohorts, though given they're quite low, "we are not expecting to see robust signs." Early efficacy from the third and fourth cohorts, due in the first half of next year, should be much more informative on that front, the firm says.
It's updating its models but maintains a Street-high target price of $28, implying 100% upside from Tuesday's close of $14.
Meanwhile, Cabaletta (CABA) is also advancing a MuSK-CAART program for MuSK-MG, as well as the PLA2R-CAART program for PLA2R-associated membranous nephropathy. And looking at company earnings, it echoes the company's confidence that liquidity can fund operations through at least the first quarter of 2023.