PayPal stock climbs as Q3 earnings beat, Amazon deal announced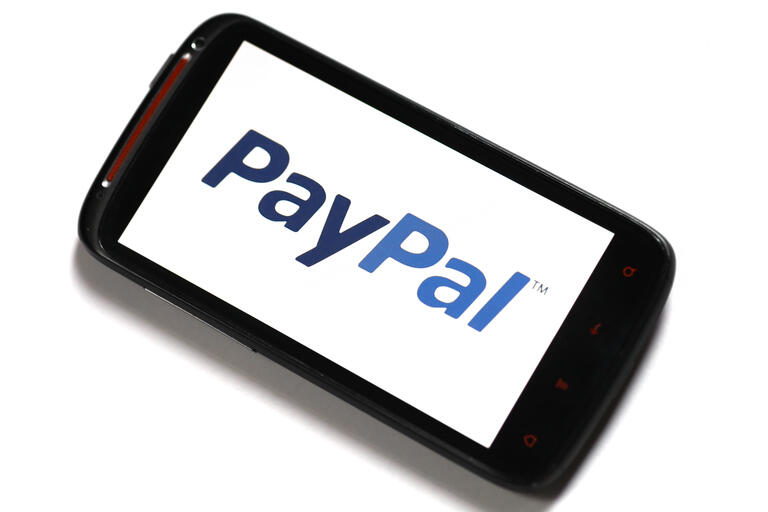 PayPal Holdings (NASDAQ:PYPL) stock

gains 1.5%

in after-hours trading after Q3 earnings top the average analyst estimate and the payment tech firm says Venmo users will be able to pay with Venmo

on Amazon.com

(NASDAQ:AMZN)

starting in 2022.

"Our third quarter results show solid growth on top of a record year," said President and CEO Dan Schulman. "We're thrilled that we are teaming up with Amazon to enable customers in the U.S. to pay with Venmo at checkout."
PayPal (PYPL) sees Q4 revenue of ~$6.85B-~$6.95B, less than the consensus of $7.24B and Q4 EPS of ~$1.12 vs. $1.27 consensus.
Sees ~55M net new active accounts added in 2021 vs. prior guidance of 52M-55M.
Q3 non-GAAP EPS of $1.11, topping the average analyst estimate of $1.08, decreased from $1.15 in Q2 and increased from $1.07 in Q3 2020.
Q3 net new active accounts of 13.3M vs. 11.4M in Q2; ends quarter with 416M active accounts.
Q3 revenue of $6.18B misses the $6.23B consensus and decreased from $6.24B in Q2, but rose 13% Y/Y on spot and forex-neutral basis.
Q3 transaction revenue of $5.61B fell from $5.80B in Q2 and increased from $5.08B in Q3 2020.
4.9B payment transactions vs. 4.7B in Q2, and up 22% Y/Y.
Q3 total payment volume of $310B, up 26% Y/Y on a spot basis.
Venmo processed ~$60B in TPV in the quarter, up 36% Y/Y; compares with ~$58B in Q2.
Generated cash flow from operations of $1.51B, up 15% Y/Y, and free cash flow of $1.29B, up 20%.
Conference call at 5:00 PM ET.
Earlier, PayPal higher as Amazon deal outweighs soft outlook.