Panera Bread plans IPO with backing from Shake Shack founder Danny Meyer's SPAC (update)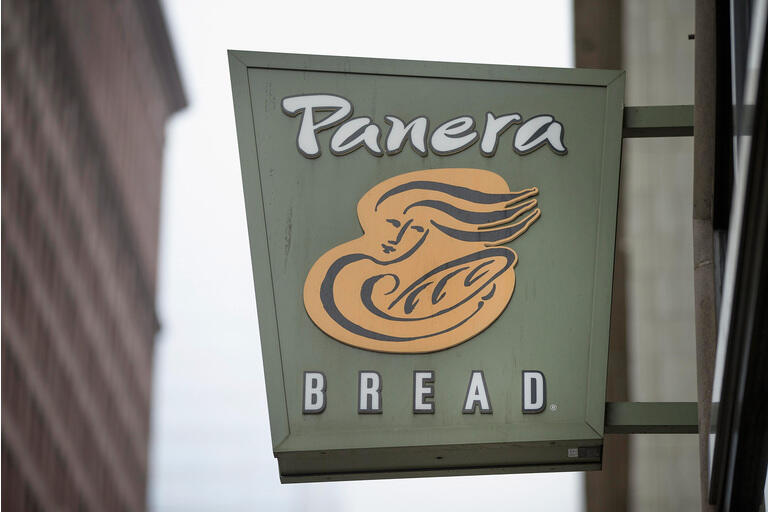 Popular fast-casual restaurant operator Panera Brands announced plans Tuesday for an IPO that will include a major investment from Shake Shack founder Danny Meyer and his SPAC USHG Acquisition Corp. (NYSE:HUGS), which rose some 9% on

the news.

The parties said Panera plans to file for a traditional initial public offering, with Meyer making a personal investment in the newly public company and his special purpose acquisition company USHG Acquisition Corp. (HUGS) buying into the deal.

The SPAC will exchange all of its roughly $285M of cash for Panera stock, less any redemptions from shareholders who don't want to participate in the deal.

HUGS rose as much as 11.5% on the news to an intraday record $10.94, although the stock later pulled back to close at $10.44, up 6.4% for the session.

Plans call for privately held European investment company JAB, which took Panera private in 2017 at about a $7.2B valuation, to continue to own a significant stake in the chain following the IPO.

The parties didn't say what exchange Panera will list on, nor what ticker symbol it will trade under.

Panera operates nearly 4,000 fast-casual restaurants in 10 countries under the names Panera Bread, Caribou Coffee, Einstein Bros. Bagels, Bruegger's Bagels and other brands.

Meyer, who founded Shake Shack (NYSE:SHAK) and such iconic New York City restaurants as Union Square Cafe and the Gramercy Tavern, said in announcing the deal that Panera "meets our investment criteria to combine with a purpose-driven business that is scalable and built for the long-term; a market leader whose greatest strength is its talent and heart."

Panera CEO Niren Chaudhary said his team has "long admired Danny's work as he built some of today's most beloved brands with a relentless focus on hospitality and culture."

JAB Senior Partner David Bell added that the deal will unit "two of the world's leading hospitality organizations to work together on a successful transaction."

JAB is a major investor in several publicly and privately held consumer brands, from Keurig Dr Pepper (NASDAQ:KDP) to Krispy Kreme Inc. (NASDAQ:DNUT).

For more IPO news, click here.