Catalyst watch for next week: Lucid earnings volatility and big events for Qualcomm, ADP, Teladoc and Palo Alto Networks
Nov. 12, 2021 3:00 PM ET
Lucid Group, Inc. (LCID), ADP, TDOC, PANW
DIDIY, EVGO, FCEL, COIN, PYPL, AMC, ROOT, BTBT, COCO, ENFN, PTLO, PX, RWAY, SDIG, VTYX, JZXN, VOYA, SWCH, PRO, OTLY, PCOR, JAGX, KALA, FREY, KSS, M, DDS, JWN, QCOM, LOCL, APPH, AZTA, WEJO, GM, WOLF, BRZE, USER, IREN, JNJ, ASPN, DKNG, U, NVDA, ZEN, KLC, SG, BKKT, SI, EQOS, PIII, IR, COTY, VRME, FIVN, SQSP, SPGI, AMAT, ICHR, UCTT, AEIS, BHE, MKSI, XPEV, SOLO, CASA, SEV, FSR, TSLA
By:

Clark Schultz,

SA News Editor
23 Comments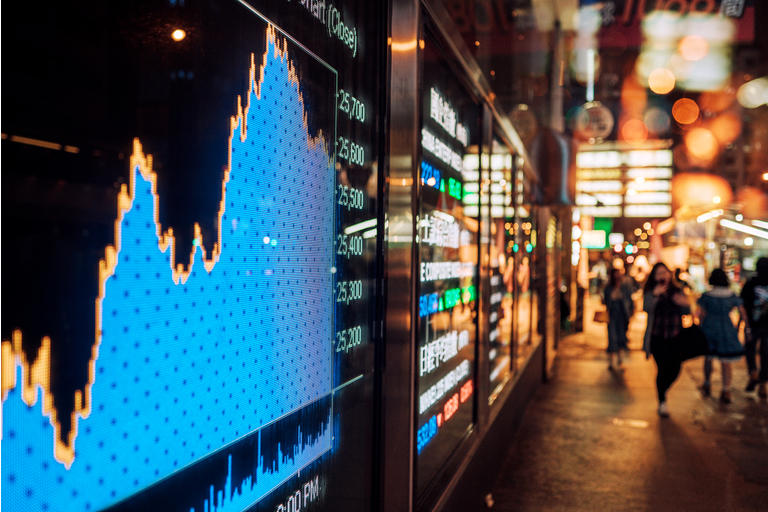 Welcome to Seeking Alpha's Catalyst Watch - a breakdown of some of next week's actionable events that stand out. Check out Saturday morning's regular Stocks to Watch article for a full list of events planned for the week or the Seeking Alpha earnings calendar for companies due to report.
Monday - November 15
Volatility watch - Options trading spiked higher this week on DiDi Global (NYSE:DIDI), EVgo (NASDAQ:EVGO) and FuelCell Energy (NASDAQ:FCEL). Stocks generating strong interest on Reddit's WallStreetBets include Coinbase Global (NASDAQ:COIN) and PayPal Holdings (NASDAQ:PYPL), while AMC Entertainment (NYSE:AMC) is the most cited stock on Stocktwits. Short interest positions are elevated still on Root (NASDAQ:ROOT) and Bit Digital (NASDAQ:BTBT) heading into the week.
All week - It is one of the busiest conference weeks of the year with a large number of companies across sectors due to present. Some of the notable gathering (virtual and in-person) are the Stifel 2021 Virtual Healthcare Conference, the Guggenheim 3rd Annual Neuro/Immunology Conference, the Wolfe Research Industrial Growth & Technology Conference, the Needham Virtual Networking, Security, & Communications Conference, the RBC Capital Markets Global Technology, Internet, Media and Telecommunications Conference, the Barclays Global Automotive and Mobility Tech Conference, the Roth Technology Conference, the Citi 2021 FinTech Conference and the JMP Securities Financial Services and Real Estate Conference.
All day - Lucid Motors (NASDAQ:LCID) reports earnings for the first time and holds its initial earnings call. Investors will be looking for production and reservation updates. Some analysts see the risk-reward skewed to the downside for LCID on earnings day following the 75% six-week rally. Implied volatility on LICD of 117.1 is on the rise and 15% higher than the 20-day moving average. The expected post-earnings single-day share price move for Lucid is 14.3% based on options trading.
All day - The analyst quiet period expires on Vita Coco Company (NASDAQ:COCO), Enfusion (NYSE:ENFN), Portillo's (NASDAQ:PTLO), P10 (NYSE:PX), Runway Growth Finance (NASDAQ:RWAY), Stronghold Digital Mining (NASDAQ:SDIG) and Ventyx (NASDAQ:VTYX).
All day - The IPO lockup period expires on Jiuzi Holdings (NASDAQ:JZXN). The stock trades about 54% below where the IPO was priced (Read more details about this week's IPO lockup expirations).
9:00 a.m. ADP (NASDAQ:ADP) hosts its 2021 Investor Day. Shares of ADP rose more than 4.5% on the day of its last investor day event and were up 12% three months later.
1:00 p.m. Voya Financial (NYSE:VOYA) webcasts its 2021 investor day, during which members of senior management will discuss Voya's strategy as well as the company's businesses and financial performance. Shares of Voya fell more than 5% in the week following the company's last investor day.
2:00 p.m. Switch (NYSE:SWCH) host its Investor Day event with members of the executive management team set to outline the company's leading sustainability practices and future objectives, key operational and financial aspects of the business and present its multi-year financial targets. Shares of Switch have gained in the past when the company laid out longer-term targets.
Tuesday - November 16
All day - PROS Holdings (NYSE:PRO) holds its Outperform 2021 user conference next week in a three-day event that Baird tips could be a share price catalyst. Baird sees the event providing additional confidence and comfort to investors.
All day - The IEA monthly Oil Market Report is due to be released. Crude prices have fallen three of the last four times the IEA report has dropped due primarily to changes in the demand outlook.
All day - IPO lockup periods expire on Oatly Group (NASDAQ:OTLY) and Procore Technologies (NYSE:PCOR). Oatly is down sharply from its IPO pricing level, while Procure has shown a gain of more than 30%. (Read more details about this week's IPO lockup period expirations).
Premarket - Options trading is implying big swings in the stocks of a few companies reporting before the opening bell. Jaguar Health (NASDAQ:JAGX), Oatly (OTLY), Kala Pharmaceuticals (NASDAQ:KALA) and Freyr Battery (NYSE:FREY) are all on watch for double-digits swings up or down.
8:30 a.m. The October retail sales report lands on the laps of investors to expectations for a 1.1% headline month-over-month gain, 1.0% improvement month-over-month ex-auto and a 1.4% increase for core CPI. Broad-based improvement across major sectors, including restaurants, department stores and general merchandise are forecast by BofA. So far this year, department store stocks like Kohl's (NYSE:KSS), Macy's (NYSE:M), Dillard's (NYSE:DDS) and Nordstrom (NYSE:JWN) have shown the strongest correlation to the retail sales print.
9:00 a.m. Qualcomm (NASDAQ:QCOM) holds its Investor Day to high expectations. Bank of America anticipates the event to provide clarity on the company's long-term strategy, focusing in particular the potential upside in non-handset markets. JPMorgan expect the presentation to be a catalyst for the shares as the management team outlines a new three-year plan focused on the opportunities in the non-handset businesses, which should benefit the long-term model. Shares of Qualcomm fell two years ago during the investor day presentation when the company's multi-year outlook disappointed.
9:00 a.m. Shareholders with Leo Holdings III Corp (NYSE:LOCL) meet to vote on the SPAC deal with Local Bounti. The company calls itself a leader in the controlled environment agriculture space, where it uses 90% less water and 90% less land than traditional agriculture. Competitors include AeroFarms and AppHarvest (NASDAQ:APPH). Local Bounti could start trading later in the week.
9:00 a.m. Brooks Automation (NASDAQ:BRKS) holds an Investor Day to feature the rebranded Azenta Life Sciences portfolio. Shares of Brooks Automation rose more than 12% in the week after the company's last investor day event.
12:00 p.m. Virtuoso Acquisition Corp. (VOSO) shareholders meet to vote on the SPAC business combination with auto data firm Wejo. General Motors (NYSE:GM) is one of the early backers of Wejo. The new stock could start trading later in the week.
4:30 p.m. Palo Alto Networks (NASDAQ:PANW) hosts an Ignite '21 Investor Hour as part of its three-day conference. Key areas of product innovation and announcements from Ignite '21 will be reviewed, followed by a question and answer session. Shares of Palo Alto Networks rose more than 3% last year during the event and were more than 30% higher a month later.
Wednesday - November 17
All day - It is a big day for Fed speeches with New York Federal Reserve Bank President John Williams, Cleveland Federal Reserve Bank President Loretta Mester, San Francisco Federal Reserve Bank President Mary Daly, Chicago Federal Reserve Bank President Charles Evans and Atlanta Federal Reserve Bank President Raphael Bostic all on the schedule.
All day - Wolfspeed (NYSE:WOLF) and other members of the senior management team will discuss the company's progress on its transformation strategy and share more details about its long-term outlook.
All day - IPOs set to start trading include Braze (NASDAQ:BRZE), UserTesting (NYSE:USER), Iris Energy (NASDAQ:IREN) and Sono Group (NASDAQ:SEV).
9:00 a.m. - Johnson & Johnson (NYSE:JNJ) holds a business review of its Pharmaceuticals business, including details on its differentiated strategy and pipeline. Similar events for JNJ have led to share price rallies following positive analyst commentary on the implications of the review. This review has added significance with just J&J announcing a split of the drug/medical devices business from the consumer products group.
9:40 a.m. Aspen Aerogels (NYSE:ASPN) is lined up as one of the potentially more intriguing presenters at the Piper Sandler Battery Summit. The company has not received too much exposure as an battery charging play. Callouts by Piper Sandler following similar events have led to share price gains.
12:15 p.m. Fisker (NYSE:FSR) holds a reveal event for its Ocean SUV in advance of the L.A. Auto Show. Shares of Fisker have been volatile this year around announcements about the Ocean model.
1:00 p.m. Barron's hosts a webinar with ARK Invest's Cathie Wood to cover technologies reshaping the world and the best investment opportunities. During previous webinars, Wood has expanded from just talking up Tesla (NASDAQ:TSLA), DraftKings (NASDAQ:DKNG), Coinbase Global (COIN), Unity Software (NYSE:U) or other favorites to take contrarian positions on oil prices and deflation.
Postmarket - Nvidia (NASDAQ:NVDA) releases earnings and holds its earnings conference call. Some analysts are warning that the recent rally skews the risk-reward profile to the down side on earnings day. Shares are noted to trade more than 20% above the average analyst target price, which is close to the biggest premium ever.
Thursday - November 18
Friday - November 19
All day - XPeng (NYSE:XPEV) launches its new smart EV model at the 19th Guangzhou International Automobile Exhibition. The new car will be an addition to company's current G3 SUV line. Details on pricing, range and features could give shares of XPEV a boost.
All day - The Los Angeles Auto Show begins and runs for a nine-day stretch. Some of the electric vehicle companies that are looking to make a splash at the event include EVgo (EVGO), Electrameccanica (NASDAQ:SOLO) and Fisker (FSR).
9:00 a.m. Casa Systems (NASDAQ:CASA) holds its virtual Investor Day. The agenda will include management's discussion of Casa Systems' business, addressable market, financial performance, strategy and growth prospects, as well as a Q&A session with key executives. It is the first event of its kind for the company. Wall Street is bullish on CASA, but the Seeking Alpha Quant Rating is Very Bearish.