Carlyle's David Rubenstein: Inflation is temporary; crypto not being used as inflation hedge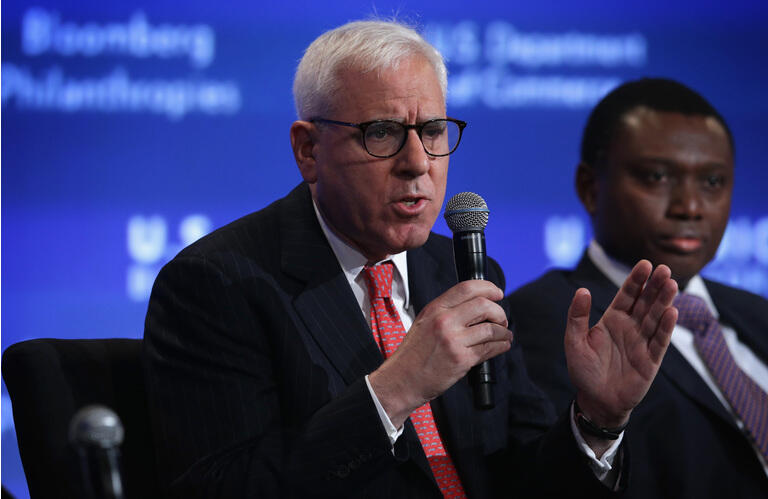 Private equity legend David Rubenstein said Tuesday that the current levels of inflation are "not all that high" in historical terms and he expects price increases to moderate in the coming months as supply chain issues resolve

themselves.

Speaking to CNBC, the co-founder and co-executive chairman of The Carlyle Group added that people aren't using cryptocurrencies as a hedge for inflation, as some have suggested.
" I don't think people will use [crypto] only as a proxy for inflation. I think they just see it as a different way to make an investment decision," he said.
Rubenstein called for additional regulation of crypto to further integrate it into the overall financial markets.
On inflation, the Carlyle co-founder pushed back on the idea that price increases posed the same threat they did in the 1970s.
He noted that the structure of the U.S. economy is different now compared to 50 years ago, making it more resilient to inflation pressures. Specifically, he underlined the wider diversity in the economy, the lower influence of unions and the decreased reliance on foreign sources of oil.
As a result, Rubenstein thinks inflation will run above the Federal Reserve's target of 2% "for a while," but will begin to come back down in the next six to nine months.
He added that the market doesn't seem "unduly concerned" about inflation, spotlighting the fact that gold remains below all-time highs. Rubenstein suggested that a true inflation panic would be marked by a rush into gold.
Rather, Rubenstein pointed to the selection of the next Fed chair as the main concern of the stock market at this point.
The Carlyle co-founder predicted that Jerome Powell would get nominated for another term because the divided nature of the current political climate would make it difficult for someone else to get the requisite votes needed for confirmation.
For more from David Rubenstein, see why the private equity expert thinks GE waited too long to respond to a changing market.