Visa defended by Barclays, Morgan Stanley after Amazon U.K. move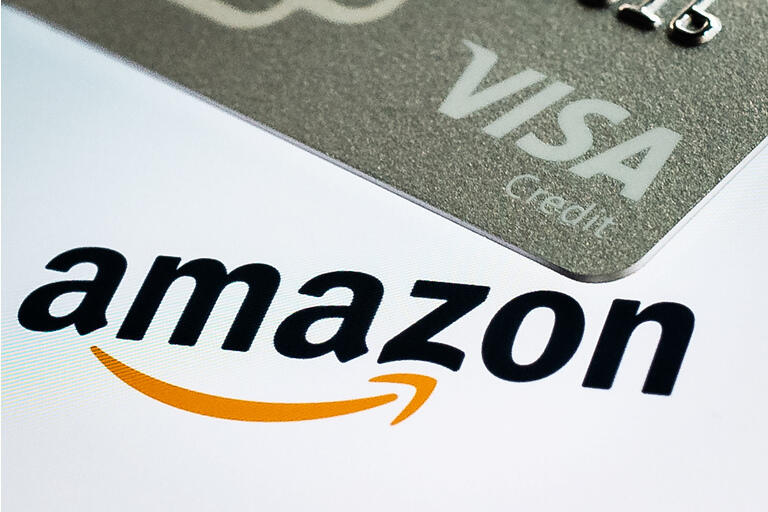 Visa (NYSE:V) stock

falls 5.4%

in Wednesday trading after a media report that Amazon.com (NASDAQ:AMZN) will stop accepting Visa credit cards issued in the U.K. starting Jan. 19. Rival card network Mastercard (NYSE:MA) shares

fall 4.2%

.
At least

two analysts have issued notes defending Visa (

V

). Barclays analyst Ramsey El-Assal, who has an Overweight rating on Visa, sees the move by Amazon (

AMZN

) as "more of a negotiating tactic, rather than a leading indicator of more fundamental changes to Visa's model."

Furthermore, "We see minimal impact to Visa's (V) P&L, if any, particularly given the size of Visa's credit business in the U.K., which we believe is dwarfed by the network's debit business," he said.
Morgan Stanley analyst James Faucette, with an Overweight rating on Visa (V), says that Amazon and the card network company are "likely to agree on new terms that shouldn't be detectable in results."
"We would be buyers on Visa's headline weakness related to Amazon," he writes in a note to clients. "Amazon appears to be conducting a market test in a few of its geographies to gauge usage elasticity for Visa credit cards."
Amazon U.K. had ~$26.5B in 2020 sales. "Assuming 60% was through Visa (V), but only 30-40% from Visa credit cards, we estimate Amazon U.K. contributes ~0.10% of Visa's total volumes," Faucette said.
He points out that Visa (V) faced similar disputes with large retailers before and in those cases the retailer reversed their decision to stop accepting the cards or the parties came to a new fee agreement.
See Visa's stock price drops more than Mastercard's in the past five sessions as seen in table below.
In 2019, Mastercard (MA) and Visa (V) agreed to cut "multilateral interchange fees" in the EU region.
Last month, the U.S. Department of Justice started looking into Visa's relationship with fintech firms like Square and PayPal.