Amazon considers switching co-brand card from Visa to Mastercard - Bloomberg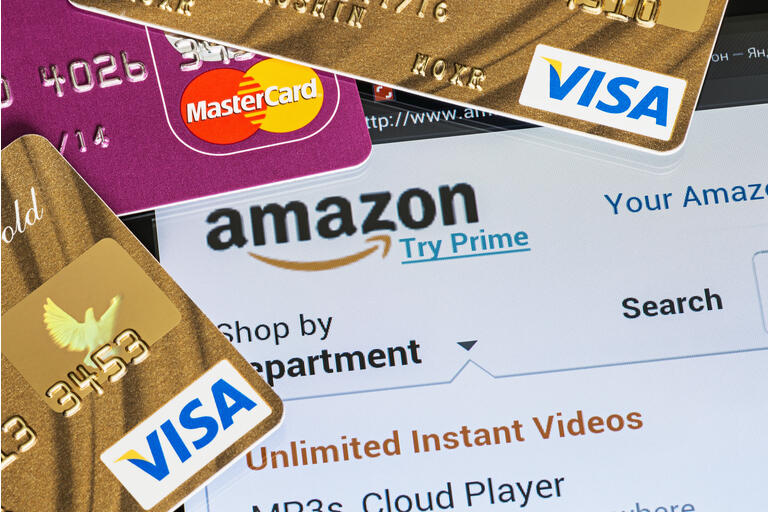 Amazon.com (AMZN

+0.4%

) is considering the possibility of switching its co-brand credit card to Mastercard (MA

-2.8%

) as the e-commerce giant ramps up its dispute with Visa (V

-5.5%

) over credit card fees, Bloomberg

reports

, citing people familiar with the matter.

The potential to switch to Mastercard (NYSE:MA) may give Amazon (NASDAQ:AMZN) leverage in its talks to renew the credit card agreement and reducing transaction fees. Wall Street analysts were saying that the e-commerce retailer's move to drop Visa credit cards issued in the U.K. as a payment option on its U.K. website acts more as a negotiating tactic to get lower transaction fees.
Earlier today, Amazon (AMZN) confirmed: "As a result of Visa's continued high cost of payments, we regret that Amazon.co.uk will no longer accept U.K.-issued Visa (NYSE:V) cards as of 19 January 2022."
The e-commerce retailer has also imposed small surcharges on Visa (V) purchases in Singapore and Australia. Last week, Amazon (AMZN) said it will allow customers to pay with PayPal's (NASDAQ:PYPL) Venmo starting in 2022, giving Amazon users another payment option beside traditional credit cards.
CNBC's Jim Cramer sees the pullback in Mastercard (MA) as a buying opportunity, on the basis that even if the credit card network doesn't get the Amazon card business, it still won't be any worse off.
SA contributor ANG Traders says the selloff in the two cash flow kings is overblown.