Epic Games CEO calls Apple battle the "most important fight" for digital rights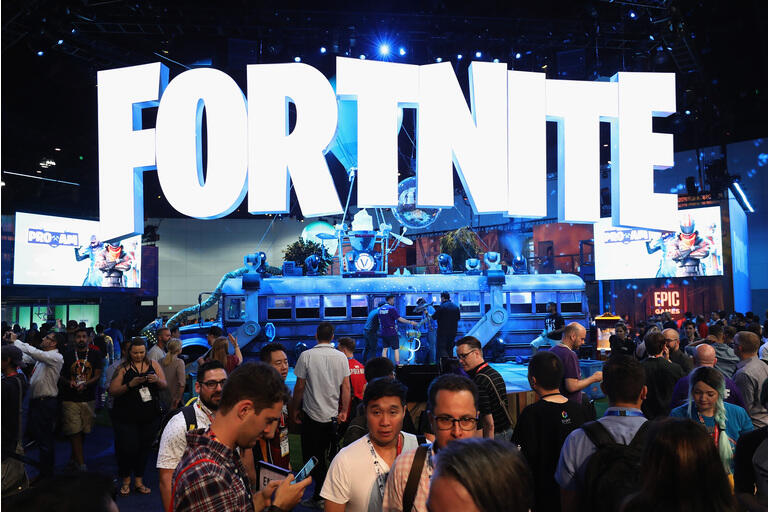 Epic Games Chief Executive Tim Sweeney said Thursday that his company's ongoing legal battle with Apple (NASDAQ:AAPL) over app-based payments is ultimately a case about the tech giant's power over the rights of the individual.
In an interview with CNN, Sweeney, who's company publishes the smash-hit game Fortnite, said Apple (AAPL), and Google (NASDAQ:GOOG), need to be reined in by the courts because the two companies simply have too much control over what people do online.
"I think it's the most important fight for digital rights in the industry right now," Sweeney told CNN. "Because more and more of our lives are moving online and becoming digital — all of our digital interactions are increasingly controlled by Google and Apple."
Epic and Apple (AAPL) have been fighting things out in court since Apple (AAPL) took Fortnite off the App Store on the grounds that Epic violated its rules regarding app-based payments by offering its own payment system outside of Apple's. Epic sued Apple (AAPL), and a judge ruled in September that Apple (AAPL) couldn't stop developers like Epic from directing consumers to payment options outside of the App Store. Apple (AAPL) was given 90 to implement App Store payment changes, but the case is expected to remain in litigation for years to come.
Sweeney said Fortnite made "hundreds of millions of dollars" while it was on the App Store, and it is now losing that much since being removed by Apple. Sweeney said Fortnite is still doing well on PCs and game consoles, but Apple is doing everything it can to wipe the game out of existence.
"It just shows how much power Apple wields and is able to completely eliminate a game's existence on iOS," Sweeney said. "No platform company should have that kind of power."
While Epic was able to claim a victory in the case with Apple (AAPL), U.S. District Judge Yvonne Gonzalez Rogers stopped short of calling Apple a monopoly with regards to its App Store payment rules.