Fannie Mae, Freddie Mac stock soars after FHFA raises mortgage limits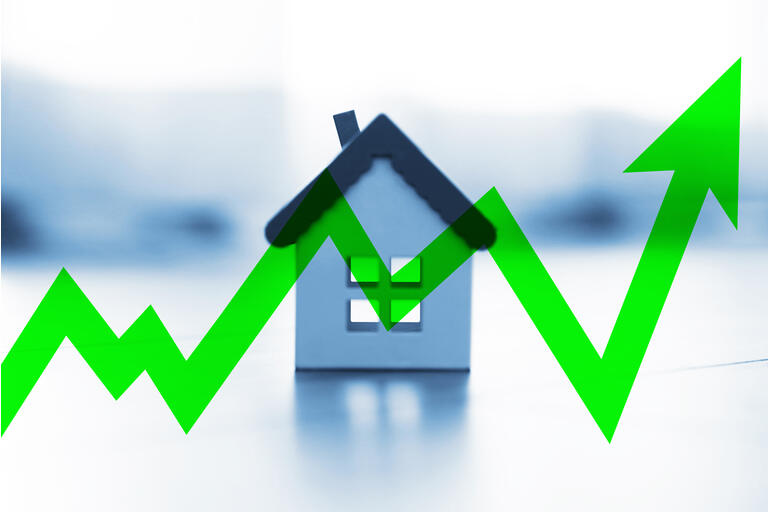 Fannie Mae (OTCQB:FNMA) stock

surged 26%

and Freddie Mac (OTCQB:FMCC)

jumped 25%

after the Federal Housing Finance Agency, which oversees both government-sponsored enterprises, increases conforming loan limits in the U.S.'s highest cost areas to almost $1M.
Fannie (OTCQB:FNMA

) and Freddie (

OTCQB:FMCC

) will be able to back loans of of $970,800 in expensive areas such as New York, San Francisco, Washington, DC, and Los Angeles.

For other parts of the country, the GSEs will be able to acquire mortgages of $647,200 for single-family residences, up from $548,250 in 2021.
Freddie (OTCQB:FMCC) and Fannie (OTCQB:FNMA) don't originate loans, but acquire them, repackage them into securities, then guarantee payment of principal and interest to investors.
The increase "essentially matches the average nationwide home price appreciation (HPA) experienced over the last year of 18.5%," BTIG analyst Eric Hagen. He points out that a few mortgage originators/services, including PennyMac Mortgage (NYSE:PMT) and United Wholesale Mortgage (NYSE:UWMC), in a pre-emptive move, raised loan limits in early October.
"We continue to see the most effective way to pick up the theme of more HPA growth next year is to be long Redwood Trust (NYSE:RWT)," Hagen said.
In Tuesday's trading, PennyMac Mortgage (PMT)

dropped 4.5%

, UWMC (UWMC)

slipped 0.2%

, and Redwood Trust (RWT)

fell 4.5%

.
Home price appreciation slowed slightly more than expected in September, according to the S&P Corelogic Case-Shiller HPI.