Powell repeats that Fed will consider faster taper, Yellen pushes for higher debt ceiling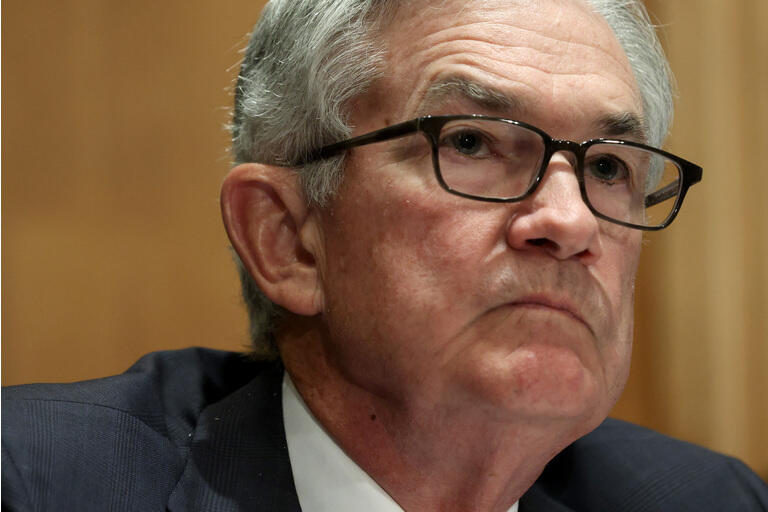 Federal Reserve Chairman Jerome Powell repeated Wednesday that the central bank will discuss speeding up the tapering of its asset-purchase plan at its next meeting later this month.
Meanwhile, U.S. Treasury Secretary Janet Yellen reiterated her call

for Congress to raise the debt ceiling.

Powell and Yellen made their remarks before a House of Representative committee, following up on testimony they delivered before a Senate panel the day before.
During Wednesday's appearance, Powell acknowledged that the risk of inflation has increased in recent months, leading him to disavow his previous position that rising prices weren't "particularly large or persistent."
Still, the Fed chief stressed that the current high rates of price increases weren't likely to lead to "a persistent long-run string of high inflation behind it."
Powell said he underestimated the impact of supply chain disruptions on inflation, one of the key factors "that are causing higher inflation to be more persistent." He added that the central bank will continue to update its view as economic circumstances evolve.
"Policy has adapted ... and will continue to adapt," Powell said.
Appearing before the same panel of House members, Yellen once again pressed lawmakers to take action to raise the debt limit before the government reaches a crisis moment in mid-December.
In testimony before a Senate panel on Tuesday, Powell first indicated that he's ready to consider an earlier end to the central bank's asset-buying program. Specifically, he stated that it's "appropriate to consider" tapering the purchases sooner than previously expected.
The Federal Reserve is scheduled to start its next policy meeting on Dec. 14.
The Fed chief also asserted Tuesday that the time has come to retire the word "transitory" from the inflation discussion.
Powell expanded on this point during Wednesday's testimony, noting that the Fed's "whole role that we play" centers around communication and that the word "transitory" had been misinterpreted to mean "temporary" when that wasn't quite the connotation the central bank had in mind.
"When you have a word that means different things to different people, we just need to move on and find a better way to explain ourselves," he said.
See the highlights of Yellen's and Powell's Tuesday testimony here.