Cathie Wood: Not in a bubble, and here's why she remains bullish on growth stocks
Dec. 01, 2021 12:00 PM ET
ARK Innovation ETF (ARKK), ARKW, ARKQ, ARKG
TWTR, TSLA, TDOC, ARKF, HOOD, ARKX
By:

Jason Capul,

SA News Editor
246 Comments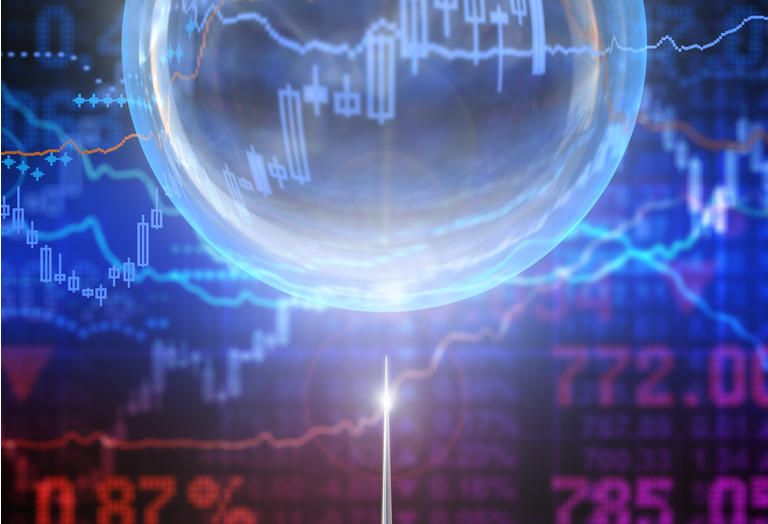 Cathie Wood says, "we are not in a bubble," and explains the reasons behind her bullish views on Twitter (NYSE:TWTR), Robinhood Markets (NASDAQ:HOOD), Tesla (NASDAQ:TSLA), and Teladoc Health (NYSE:TDOC) in a CNBC

interview with Sara Eisen.

Wood, who purchased 1.1M shares of TWTR on Tuesday, gave her stamp of approval on the CEO switch by Twitter, stating in reference to Parag Agrawal, "we like under his leadership what they're doing from a monetization point of view."
Wood also said: "We are pretty excited about what's going to happen in Twitter," as ARK believes Twitter is in a position to take advantage of the NFT market.
Cathie Wood also believes Robinhood "has the best user interface out there for retail investors" and is in an excellent position to take advantage of retail crypto investors as it is developing new strategies around the space and already has the clientele.
Cathie Wood ensures that there will only be a few digital wallet leaders in the world and feels that HOOD can be in the mix, stating: "We think it has a shot at becoming one of the important digital wallets in the world."
Regarding Tesla, ARK's confidence in the business has only grown with time as it believes they are in the best position for the future of EV's and autonomous driving.
Wood said, "Tesla is in the full position to become the autonomous taxi network certainly in the U.S. and perhaps elsewhere as well."
Wood echoed out to investors that Teladoc Health is much more than a stay-at-home telemedicine platform saying, "that's not what this is." Wood mentioned that "I think it's one of the most underappreciated stocks out there… It has pulled so far away of the competition that we think it will be very difficult to catch up."
Daily price action on ARK's actively managed ETFs:
ARK Innovation ETF (NYSEARCA:ARKK):

-1.6%

.
ARK Autonomous Technology & Robotics ETF (BATS:ARKQ):

+0.6%

.
ARK Next Generation Internet ETF (NYSEARCA:ARKW):

-1.6%

.
ARK Genomic Revolution Multi-Sector ETF (BATS:ARKG):

-0.1%

.
ARK Fintech Innovation ETF (NYSEARCA:ARKF):

-1.2%

.
ARK Space Exploration ETF (BATS:ARKX):

+0.8%

.
Additionally, see how ARK Invest's six actively managed ETFs fared against each other over a year-to-date performance chart.