Hot Stocks: DNUT downgrade; EGHT acquisition; EMKR, GIII move on earnings; VRTX positive data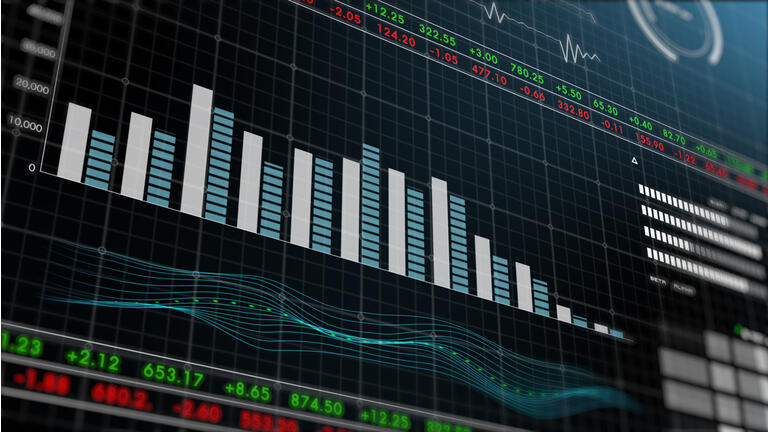 A bearish analyst comment put pressure on Krispy Kreme (NASDAQ:DNUT) during midday trading on Wednesday, sending the donut maker sharply lower on concerns about inflation.
8x8 (NYSE:EGHT) was another notable intraday loser. Shares dropped after an

acquisition included stock as part of the purchase price, raising worries about dilution.

Earnings news continued to provide a prime catalyst in midday action. EMCORE (NASDAQ:EMKR) fell in the wake of its quarterly report, while G-III Apparel (NASDAQ:GIII) got a boost from its financial figures.
Elsewhere, Vertex (NASDAQ:VRTX) rallied after it released positive clinical trial data.
Decliners
Krispy Kreme (DNUT) dropped more than 7% after Goldman Sachs issued a Sell rating. The firm, which previously rated DNUT at Neutral, argued that the donut maker faced rising cost pressures at a time when evidence points to limited pricing power for the firm.
8x8 (EGHT) also suffered a midday slide, falling nearly 8% on news of an acquisition. EGHT announced a deal to purchase enterprise cloud communications solutions provider Fuze for about $250M.
The purchase price for the deal consists of about $130M in cash and $120M in EGHT shares. The stock portion of the purchase likely raised concerns about dilution for current shareholders.
Earnings news put pressure on shares of EMCORE (EMKR). The company beat expectations with its latest quarterly figures, turning to a profit after a loss last year and recording year-over-year revenue growth of 31%.
However, EMKR's earnings and margins slipped from their levels in the prior quarter. Shares retreated nearly 6% in the wake of the earnings report.
Gainers