Trump stock DWAC gains on report of efforts to raise $1B PIPE, related SPACs BENE, PHUN also rise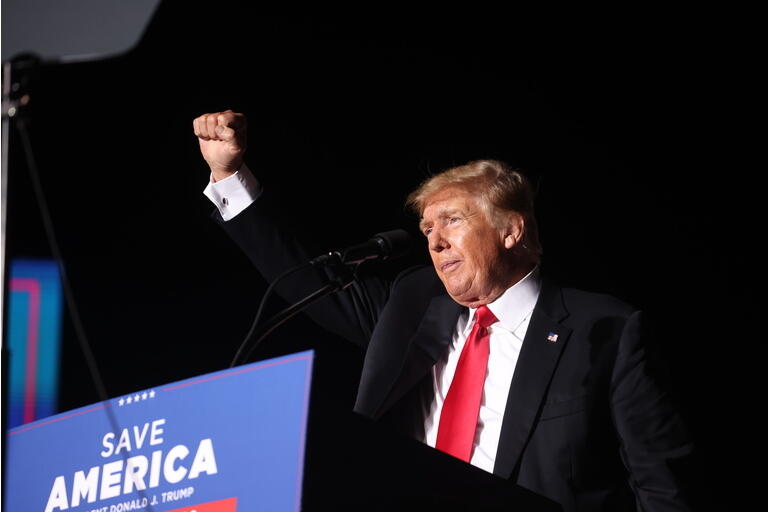 Update 6:11pm: Adds other Trump-related stocks moving in after hours.
Trump-related SPAC Digital World Acquisition Corp. (NASDAQ:DWAC)

rose 7%

in after-hours trading on a report that it's working to raise up a $1B in a private

investment in public equity or PIPE deal.

Trump Media & Technology Group is trying to raise as much as $1B in a PIPE transaction, according to a Reuters report. The additional funding would value the new entity at close to $3B. The original SPAC deal between Trump Media and DWAC valued Trump Media at $875M.
Trump Media is looking to secure a PIPE that would value DWAC close to its current share price of around $40/share, according to Reuters, which cited people familiar. Trump Media has asked investors to finalize commitments for PIPE investment by the middle of the month.
Bloomberg reported earlier this month that DWAC was said to have started scheduling meetings with investors for a PIPE deal to support its combination with Trump Media & Technology Group.
Trump sister SPAC Benessere Capital Acquisition (NASDAQ:BENE) the SPAC that is run by Patrick Orlando, who is also behind the Trump's media deal with DWAC,

rose 6.3%

in after hours trading. Benessere warrants

rose 16%.

Application software company Phunware Inc. (NASDAQ:PHUN) , which has previously had ties to Donald Trump's campaign,

jumped almost 35%

in the after hours.
Last week, SPAC Benessere Capital (BENE) agrees to deal to take hydrogen supplier eCombustible public.
Earlier this month, Sen. Warren wants SEC to investigate Trump SPAC deal.
Recall Oct. 21, Ex-president's new firm aims to take on all of Big Tech and Big Media at once.