Kirkland's plunges on missing EPS, revenue estimates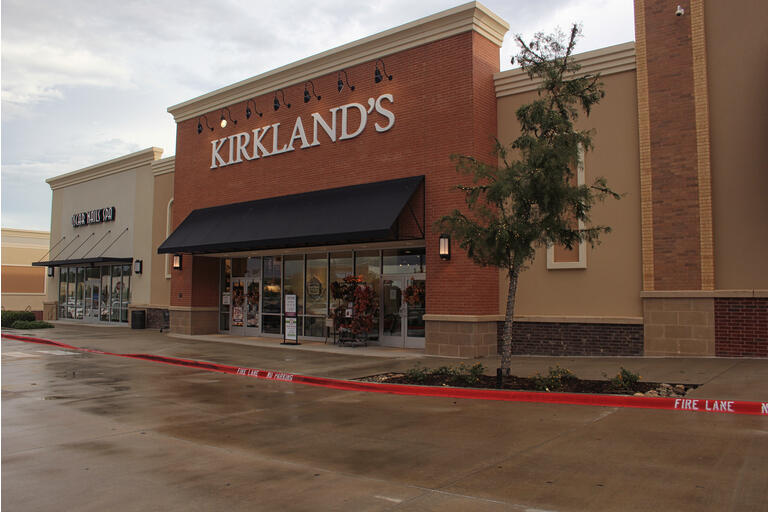 Kirkland's (KIRK

-29.3%

) Q3 reported a 2% drop in net sales to $143.6M which was driven by 3.1% fewer stores; comparable sales decreased 0.7%, including an e-commerce increase of 7.3%.
Store count at end of quarter

stood at 369; company believes ideal store count should be ~350 stores with additional opportunities for more favorable rent terms during ongoing lease renewals.

During Black Friday, the company saw in-store traffic remain relatively flat on Y/Y basis, but there was a meaningful decline in e-commerce traffic, which led to a total sales comp decline for the first month of Q4.
Gross profit margin narrowed 140 basis points to 34.7%, led by stripping away the incremental freight costs in its supply chain.
EBITDA stood at $14.1M compared to $18.9M in year ago quarter; adj. EBITDA was $14.8M compared to $18.7M.
Operating income stood at $9M compared to $13.1M.
Net income narrowed to $7.3M from $12.3M in year ago quarter.
During the quarter, the company repurchased $16.5M of its outstanding shares; cash balance stood at $26.5M with no outstanding debt; total liquidity of $100.9M.
Outlook:
The company now expects a mid-to-high-single-digit same-store sales decrease for Q4 and mid-single digit same-store sales increase for FY21.
With the expected sales decline and freight impact, the company anticipates earnings in Q4 to be lower than the prior-year period, while still expecting year-over-year earnings growth of approximately 50% for FY21.
With improvements in direct sourcing, merchandise quality, supply chain efficiency and reducing occupancy costs, Kirkland's goal is to improve its annual gross profit margin to a mid-to-high 30% range over the next one-to-two years.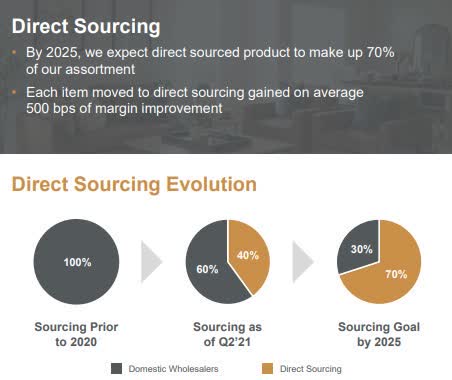 With ~$45M in annualized operating expenses eliminated from the business in 2020, the company expects annual EBITDA as a percent of sales to be in the low-to-mid double-digit range in the next one-to-two years and annual operating income as a percentage of sales to be in the high-single-digit range in the next one-to-two years.