DocuSign shares drop 26% on soft revenue outlook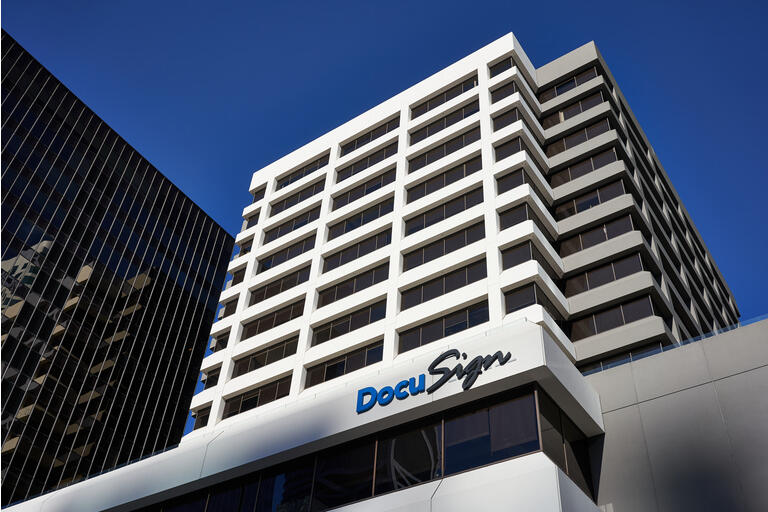 DocuSign (NASDAQ:DOCU) shares sank Thursday,

plunging almost 26%

in after-hours trading after the electronic documentation company gave a revenue forecast that fell short of Wall Street analysts' expectations.
Following the close of trading, DocuSign (DOCU

) said that for its fourth quarter, it expects revenue to be between $557 million and $563 million (mid-point $560 million), while analysts had forecast the company's revenue to reach $575.3 million.

In a statement, DocuSign Chief Executive Dan Springer hinted that business that has risen during the COVID-19 pandemic may be coming back down to Earth.
"After six quarters of accelerated growth, we saw customers return to normalized buying patterns," Springer said.
The company's forecast dulled any enthusiasm that DocuSign (DOCU) might have garnered from its upbeat third quarter earnings report. For the period ending October 31, DocuSign (DOCU) earned 58 cents a share, excluding one-time items, on revenue of $545.5 million, comfortably beating analysts' estimates for earnings of 46 cents a share, on $531.3 million in revenue. DocuSign's fiscal third quarter earnings per share of 58 cents and revenue of $545.5 million compared to Q3 2020 earnings per share of 22 cents and revenue of $382.9 million.
DocuSign (DOCU) said its third quarter billings rose 28% from last year, to $565.2 million.
Is DocuSign (DOCU) stock attractive after the sell-off? Seeking Alpha contributor Gary Alexander cautioned investors before the earnings report that DocuSign's declining revenue growth made its stock expensive and vulnerable. Given that growth expectations are now even lower, his bearish analysis of DocuSign's stock is still worth considering. In contrast, The Asian Investor, who was bullish on the stock going into earnings, says that DocuSign is a stock you want to own for the long term.