Hot Stocks: Retail stocks rise; TOL hits high; NRDS sets post-IPO low; AUPH takeover rumor; KIRK plunges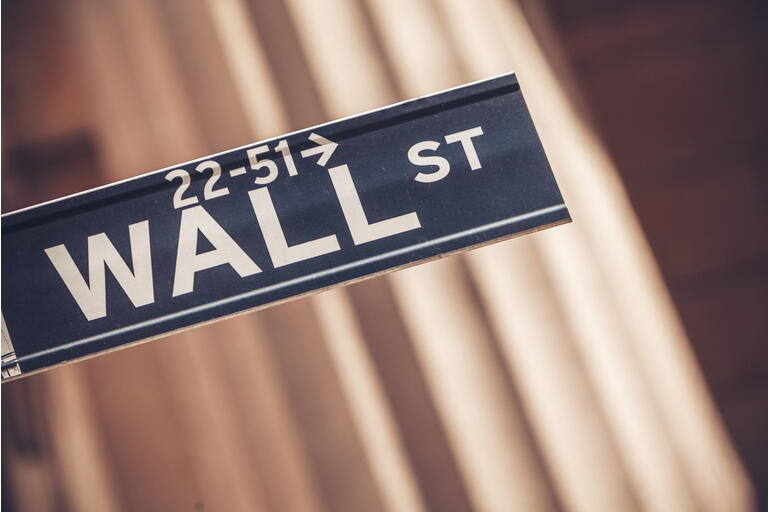 Wall Street's volatile week continued on Thursday, with stocks bouncing back after their recent losses. The rebound included a strong performance from a collection of retail names, as investors found hope in a handful of earnings reports that

higher costs wouldn't necessarily obliterate margins this holiday season.

Duluth Holdings (NASDAQ:DLTH) and JOANN (NASDAQ:JOAN) were among the winners, each climbing in the wake of quarterly results. Designer Brands (NYSE:DBI), Ross Stores (NASDAQ:ROST) and TJX Companies (NYSE:TJX) were also carried higher by the momentum.
Housing-related stocks goosed Thursday's overall rally as well. This included a notable advance from Toll Brothers (NYSE:TOL), which rallied to a 52-week high.
Aurinia Pharmaceuticals (NASDAQ:AUPH) was another standout gainer. The stock posted a double-digit percentage rally amid renewed takeover speculation.
Looking to the downside, Kirkland's (NASDAQ:KIRK) defied the overall strength in both the retail and housing sectors. Shares of the furniture retailer plunged following the release of its quarterly financial figures.
Elsewhere, NerdWallet (NASDAQ:NRDS) extended its recent slide. The stock, which debuted on Wall Street to great enthusiasm a month ago, reached its lowest level since coming public.
Sector In Focus
Retail stocks have been at the center of the inflation scares that have rolled through Wall Street in recent weeks. Concerns about higher shipping costs and supply chain disruptions caused many investors to give up on the sector, as evidenced by sharp stock declines lately.
However, a string of upbeat earnings reports gave a lift to the sector on Thursday. There were exceptions, with some individual stocks, like Lands' End, selling off in the wake of disappointing reports.
But, in general, investors saw signs of optimism. This included Duluth Holdings (DLTH), which jumped 18% after it beat expectations with its latest quarterly figures. This results came with improved gross margins at a time when higher costs have bedeviled many others in the sector.
Meanwhile, JOANN (JOAN) rallied nearly 9% on the session on earnings that also topped expectations, even though it reported a 14% slide in revenue. The sector also got a boost from strong earnings from Five Below and Express.
The gains carried over to select names in the rest of the space. Guess (NYSE:GES) was one of the best performers in the group not driven by its own earnings release. Shares jumped nearly 8%.
Standout Gainer
Aurinia Pharmaceuticals (AUPH) soared 13% amid takeover speculation after comments from Novartis (NYSE:NVS) suggested that that company might be in the market for a firm like AUPH.
NVS is reportedly looking for smaller, "bolt-on" M&A deals, according to a description of remarks made at the company's R&D day.
Meanwhile, AUPH has long been a projected takeover target. In October, Bristol-Myers Squibb (NYSE:BMY) showed potential interest. GlaxoSmithKline (NYSE:GSK) has also been identified as a possible suitor, although the company has denied the rumors
AUPH advanced $2.36 on Thursday to reach $20.14.
The stock has had a volatile few weeks. After trading around $20 in mid-October, shares suddenly rallied to a 52-week high of $33.97 in the tail-end of the month -- a rally inspired by the last round of takeover speculation.
The stock quickly came off that peak and has now basically returned to its previous levels around $20.
Standout Loser
Not every retail stock saw gains on Thursday. Kirkland's (KIRK) reported a quarterly profit that plunged from last year, coming in below the amount predicted by market analysts. Revenue also missed projections, falling by about 2% to a level below $144M.
The furniture retailer said it saw "inconsistent" traffic during the quarter, along with "broader" supply chain constraints.
Given these headwinds, the firm revised its Q4 forecast, saying it expects earnings to fall from last year. KIRK also predicted a slide in its same-store sales in a mid-to-high-single-digit range.
Dragged down by the earnings news, KIRK plunged nearly 25% to end at $15.48. This actually represented a recovery from the depths reached earlier in the session, when the stock touched an intraday 52-week low of $14.17.
KIRK had seen strength starting in late September, with an upswing that took it off multi-month lows and lasted into mid-November.
However, shares had turned lower lately in anticipation of the quarterly report. Thursday's slide intensified this retreat, marking the stock's eighth losing session out of the past nine.
Over the past month, the stock has declined almost 39%.
Notable New High
Even with the prospects of higher interest rates on the horizon, housing stocks have continued to push higher recently. On Thursday, this continued momentum drove homebuilder Toll Brothers (TOL) to a new 52-week high.
The stock climbed nearly 6% to close at $68.51, This finish was just off an intraday 52-week high of $68.98 reached earlier in the session.
Other homebuilders pushed higher as well. D.R. Horton (NYSE:DHI) and KB Home (NYSE:KBH) each climbed more than 5%. PulteGroup (NYSE:PHM) trailed just behind with an advance of nearly 5%.
DHI also came within striking distance of its 52-week high. The stock reached a peak of $103.17 during the session -- less than a 4% rally away from its 52-week high of $106.89.
Notable New Low
After early enthusiasm for its IPO faded, NerdWallet (NRDS) has been losing ground lately. This retreat continued on Thursday, with the stock falling nearly 9% to reach its lowest level since going public.
NRDS came public in early November at $18 per share, in the middle of its expected range. That price valued the personal-finance platform at about $1.2B.
Shares received a warm welcome on Wall Street, soaring in their debut session. The stock reached a high of $34.44 early in its public career -- a 91% improvement from its IPO price.
But this would prove to be the high water mark so far. Profit-taking set in soon after and, following a period of consolidation, NRDS has experienced sustained downward pressure for the past week and a half.
NRDS finished the session at $16.18, a decline of $1.54 on the day. The stock also touched $14.60 -- its lowest level since coming public.
Thursday's closing price sat about 10% below the firm's original IPO price.
For more on the day's biggest winners and losers, head over to SA's On The Move section.