Moderna leads with antibody response in COVID-19 booster trial in U.K.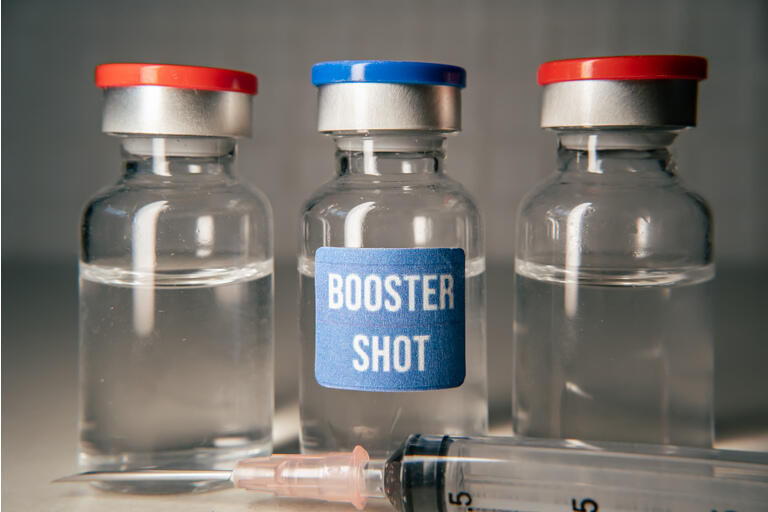 According to a peer-reviewed study published in The Lancet on Thursday, Moderna (NASDAQ:MRNA) COVID-19 vaccine has shown the strongest antibody effect in a trial that evaluated the different combinations of COVID-19 vaccines as boosters.
The Phase 2 "COV-Boost" study

conducted across 18 different U.K. locations involved nearly 2,900 individuals aged over 30 years. Half in the study had received two doses of Oxford-AstraZeneca

(NASDAQ:AZN)

vaccine, and the rest had received the Pfizer

(NYSE:PFE)

/BioNTech

(NASDAQ:BNTX)

vaccine.

The trial was designed to evaluate the safety and efficacy of seven booster vaccines developed by AstraZeneca (AZN), Pfizer (PFE)/ BioNTech (BNTX), Novavax (NASDAQ:NVAX), Johnson & Johnson (NYSE:JNJ), Moderna (MRNA), Valneva (NASDAQ:VALN) and CureVac (NASDAQ:CVAC).
While all seven vaccines except Valneva's (VALN) boosted immunity in those who had received initial doses of Pfizer (PFE)/ BioNTech (BNTX), all seven had upped the immunity level when given 10 – 12 weeks after the initial regimen of the AstraZeneca (AZN) vaccine.
Notably, Moderna (MRNA) COVID-19 shot had generated the strongest booster effect leading to an over 32-fold rise in antibody level in the AstraZeneca (AZN) group and over 11-fold increase in the Pfizer (PFE)/ BioNTech (BNTX) group, The Guardian reported.
Read: Shortly after the FDA authorized its COVID-19 vaccine as an additional dose in the U.S., Piper Sandler expected Moderna (MRNA) to take market share from Pfizer (PFE)/ BioNTech (BNTX) in the U.S. market for booster shots.