Nasdaq tumbles as market prices in rate hikes; Dow Jones, S&P 500 also drop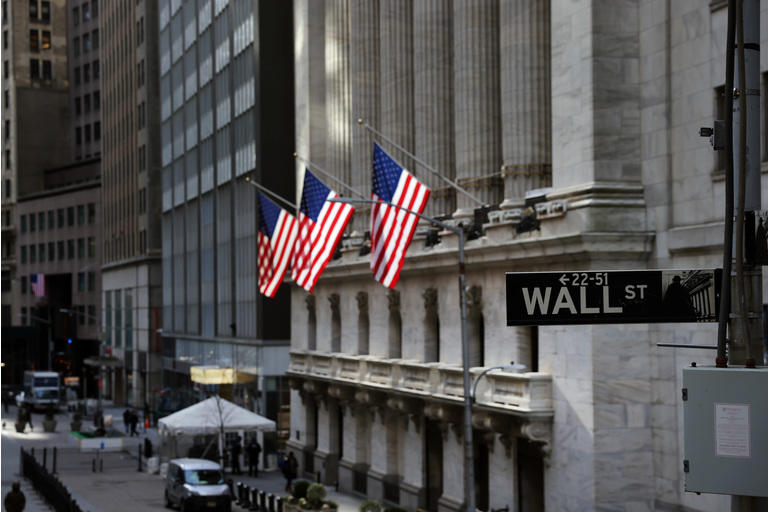 It's a case of bad news might be really good news, which then might be bad news for the stock market.
Nonfarm payrolls came in well below expectations, but the jobless rate dropped and the now-all-important

labor participation rate rose. But that ramped up expectations for less Fed accommodation.

The Nasdaq (COMP.IND) ended

-1.9%

, taking the brunt of the selling again. The S&P (SP500) finished

-0.8%

and the Dow (DJI) closed

-0.1%

.
Jobs rose by 210K in November, well below expectations. But the jobless rate dropped to 4.2% and the labor participation rate rose to 61.8%.
Labor participation has been the biggest concern among economists.
"There are nearly 2.4 million workers still missing from the labor force compared to pre pandemic levels, and their return has been slow," Odeta Kushi, economist at First American, tweets. "The labor force participation rate did increase in November, from 61.6 to 61.8%, but remains below pre-pandemic (63.3%)."
"The payroll report was a disappointment from a headline job growth perspective," Janus Henderson's Matt Peron says. "However, the details were stronger, with encouraging drop in unemployment. From an equity market perspective, having the pace of job growth moderate has a silver lining in that it could cool wage growth and hence inflation, which is the primary risk to equity market valuation."
"So, on balance the market will probably take this in stride, especially in the context of recent strength in other economic measures."
Rates are falling and the Treasury yield curve continues to flatten, with the 10-year down 8 basis points at 1.36%, while the 2-year is off 2 basis point to 0.59%.
The market is now pricing in a 45.5% percent chance that the Fed will raise rates in May.
Eight of the 11 S&P sectors are lower, with Consumer Discretionary as the weakest. Consumer Staples is doing the best.
JPMorgan's Marko Kolanovic is looking at buying the Omicron dip.