PayPal, Square, among fintechs that could replace traditional credit card payments: Kansas City Fed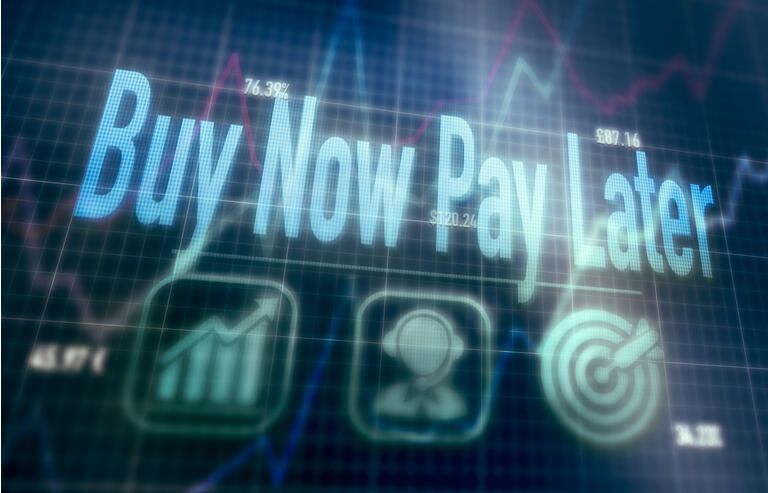 Fintechs, including Square (NYSE:SQ), PayPal (NASDAQ:PYPL), and Affirm (NASDAQ:AFRM) have the potential to replace credit card payments, cutting into profits for providers of credit card services, according to the Kansas City Fed's payments system research briefing

.

Still, in the past month, BNPL stocks, with Affirm Holdings (AFRM)

-27%

faring the worst, trade in net negative territory, though AFRM

+132%

outpaces its peers by a wide margin Y/Y, as seen in the charts below.
Moreover, BNPL is already making a dent in banks' profits as banks lost $8B-10B in revenue per year for the last two years to fintechs offering BNPL products, the Kansas City Fed cites data from McKinsey's Consumer Lending Pools data. BNPL could also reduce profits for payment card networks/processors such as Visa (NYSE:V) and Mastercard (NYSE:MA).
Given the risk of losing credit card profits to BNPL products, payment networks/processors have collaborated with BNPL providers, as well as acquiring them.
Recall towards the end of September, Mastercard (MA) started its own BNPL program with bank partners.
In October, Klarna (KLAR) teamed up with Stripe (STRIP), whereby Klarna uses Stripe's infrastructure to accept credit card payments from consumers in the U.S. and Canada.
Earlier this year, Cross River Bank originated the majority of loans facilitated through Affirm's (AFRM) BNPL platform.
First National Bank of Omaha recently introduced a BNPL offering to merchants by partnering with Skeps, a provider of a BNPL lending product, and EXL, an operations management and analytics firm, the report says.
Even commercial banks have recently launched new BNPL products, including JPMorgan Chase (NYSE:JPM), which introduced MY CHASE PLAN, a digital BNPL option that enabled credit card customers to pay off purchases through fixed installments.
Another sign that the use of these BNPL products continues to grow is PayPal's (PYPL) volume on BNPL during Black Friday, soaring nearly 400% on a Y/Y basis, PayPal CEO Dan Schulman told CNBC's Jim Cramer. "We did some 750,000 transactions alone in one day on Black Friday," Schulman added.
Still, as BNPL adoption grows domestically, calls for regulation of BNPL services may persist, which could change how BNPL products operate, the Fed bank notes.
Previously, (Sep. 9) A third of U.S. consumers fall behind on BNPL purchases.