Walgreens jumps on report of potential sale of Boots chain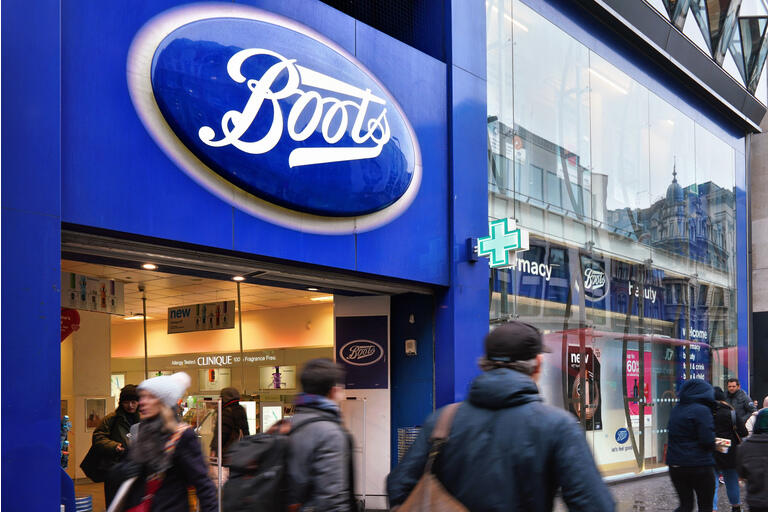 Walgreens Boots Alliance(NASDAQ:WBA)

rose 3.4%

on a report that the pharmacy company is exploring a potential sale of its Boots chain next year.
Walgreens (WBA) is said to have hired Goldman Sachs to work

on a potential of the U.K. pharmacy chain, according to a

Sky News report

, which cited unidentified "City" sources. The chain may be valued at over GBP5B in a sale. It's also possible that the pharmacy/beauty chain could be spun off.

A sale of the Boots chain, which has 2,200 stores in the U.K., would come after AmerisourceBergen (NYSE:ABC) purchased Walgreen's Alliance Healthcare businesses for ~$6.5B earlier this year.
Walgreens (WBA) has been under pressure from investors after underperforming peer CVS Health (NYSE:CVS) and the company tapped former Starbucks executive Roz Brewer to take over for Stefano Pessina in January.
A sale of the Boots chain would undue a strategic combination that started between the two companies in 2012, when Walgreens agreed to purchase a 45% stake in Alliance Boots for $6.7B. In 2014, Walgreens exercised an option to buy the remainder of the company.
Also see Seeking Alpha contributor Khen Elazar's piece entitled "Walgreens Is Struggling To Grow, Yet Its Valuation Is Attractive."