Trump social media SPAC confirms $1B PIPE deal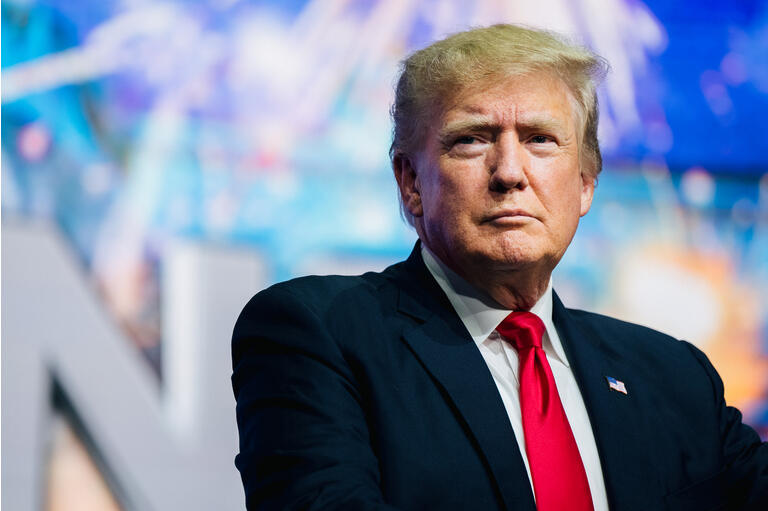 Trump-related SPAC Digital World Acquisition Corp. (NASDAQ:DWAC) confirmed $1B PIPE deal for Trump's social media company Trump Media & Technology Corp.
"$1 billion sends an important message to Big Tech that censorship and political discrimination must end," former President

Donald Trump said in a

statement

. "America is ready for TRUTH Social, a platform that will not discriminate on the basis of political ideology."

The the transaction will provide estimated proceeds of approximately $1.25B. The per-share conversion price of the fully committed convertible preferred stock PIPE transaction represents a 20% discount to DWAC's volume-weighted average closing price for the five trading days prior to and including Dec. 1.
Reuters first reported about the $1B PIPE deal earlier this week. The additional funding would value the new entity at close to $3B, according to Reuters.
Digital World Acquisition (DWAC) saw a massive rally in wake of news that it has will take Trump's new media company public via a SPAC merger. The stock gained more than 350% when the news was announced Oct. 21.
Yesterday, Rumble SPAC CFVI (NASDAQ:CFVI) jumping on talk of distribution deal with Trump.
Dear Readers: We recognize that politics often intersects with the financial news of the day, so we invite you to click here to join the separate political discussion.