U.S. prepares to fast-track authorization of Omicron COVID vaccines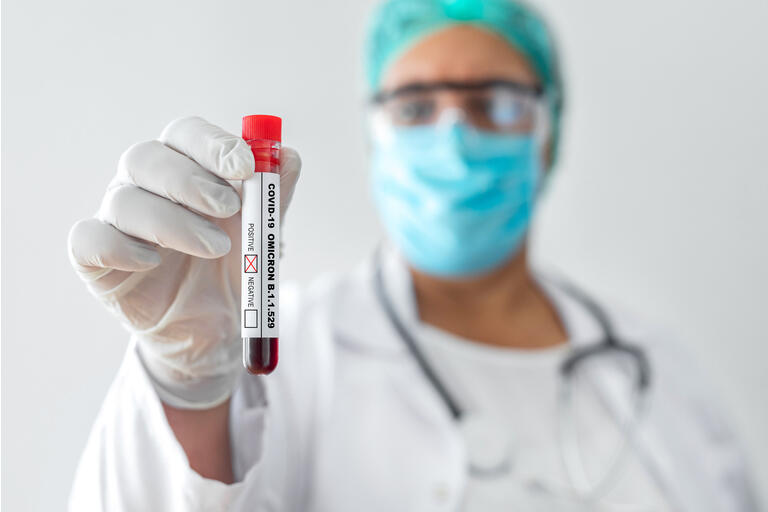 Omicron cases have now been identified in nearly a third of all U.S. states, prompting the FDA to speed up conversations about streamlining authorization for revamped vaccines. Agency officials have already met with vaccine makers, working to set guidelines

for the type of data that will be needed to quickly evaluate the safety and efficacy of changes to current jabs. It builds on rules established earlier this year, with the new standards likely to be similar to those required for booster shots.

Quote: "The FDA will move swiftly and CDC will move swiftly after," Centers for Disease Control and Prevention Director Rochelle Walensky told ABC's This Week with George Stephanopoulos. "We're everyday hearing about more and more cases."
While the FDA is laying the groundwork for a rapid review, new Omicron shots and therapies might turn out not to be necessary. Initial data from South Africa, the epicenter of the outbreak of the Omicron variant, doesn't show a resulting surge of hospitalizations, while other early studies have found a pattern of milder illness than in previous waves of COVID-19. "Thus far, though it's too early to really make any definitive statements about it, it does not look like there's a great degree of severity to it," noted Dr. Anthony Fauci, director of the National Institute of Allergy and Infectious Diseases.
Go deeper: Pfizer (NYSE:PFE) CEO Albert Bourla announced last week that the company and its partner BioNTech (NASDAQ:BNTX) could have Omicron vaccines ready in 100 days, while Moderna (NASDAQ:MRNA) has said the company can advance new candidates to clinical testing in 60 to 90 days. In terms of policy, the Biden administration today will implement a new requirement that air travelers to the U.S. show a negative COVID test one day before boarding. The FDA is also expected to authorize COVID-19 boosters from Pfizer-BioNTech for use in 16- and 17-year-olds as soon as this week.