The world is entering a period of oil scarcity, Halliburton CEO says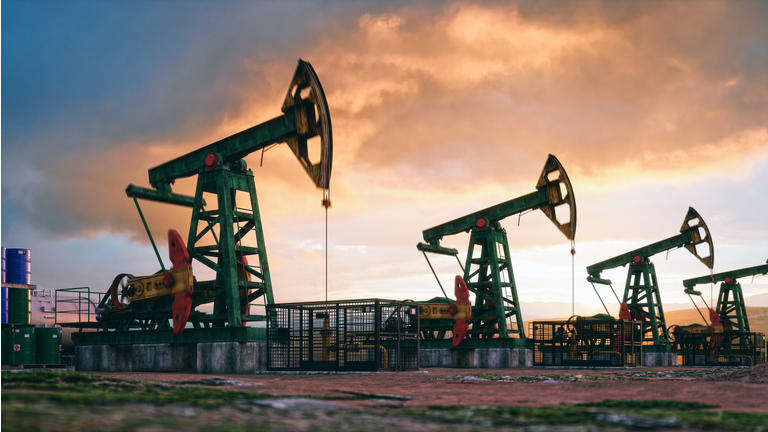 The world's underinvestment in fossil fuel development since 2014 is leading to an era of scarcity for global oil markets, Halliburton (HAL

+3.8%

) CEO Jeff Miller told the World Petroleum Congress today in Houston.
"For the

first time in a long time, you're seeing a buyer looking for a barrel of oil, as opposed to a barrel of oil looking for a buyer," Miller said, according to the

Wall Street Journal

.

A resulting prolonged period of elevated prices for fuels "might jeopardize the development" of cleaner renewable energy sources, TotalEnergies (TTE

+3.1%

) CEO Patrick Pouyanne said, as some Asian countries about to switch from coal to gas might be discouraged by the high prices.
Demand for crude oil products will stay strong for years, and renewable energy supplies are not yet strong enough to sideline fossil fuels, CEOs from Exxon Mobil (XOM

+1.5%

), Chevron (CVX

+2.1%

) and Saudi Aramco said.
Evercore ISI analysts said oil producers spent the lowest amount of capital in the U.S. during this year since 2004, so capital spending next year - even with an expected 10%-15% increase, will remain well below pre-COVID levels.
Surge Energy (OTCPK:ZPTAF

+8.4%

) CEO Linhua Guan said the new COVID omicron variant may give many companies second thoughts about dispatching more drilling rigs to oil fields next year.
During the conference, Exxon outlined a plan to achieve net-zero greenhouse gas emissions from its Permian Basin-operated assets by 2030.