Tensions on the rise as U.S. boycotts Winter Olympics in Beijing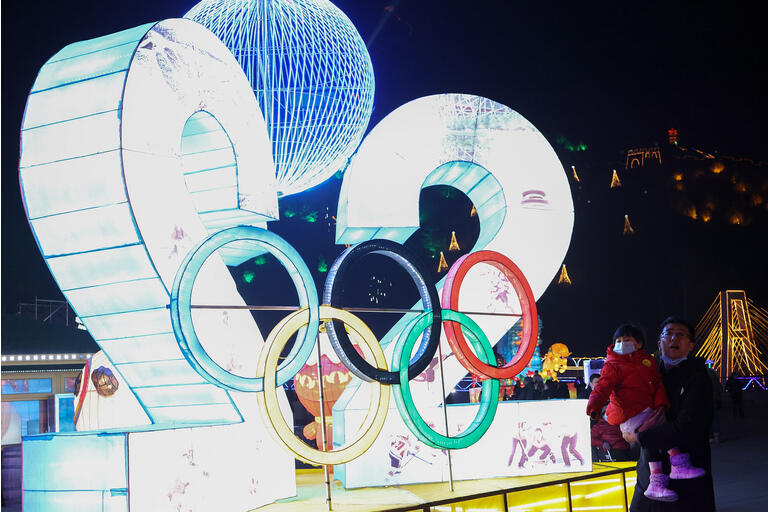 Pointing to China's "crimes against humanity" and other "human rights atrocities," the U.S. government is boycotting the 2022 Winter Olympics, which will take place from February 4 to 20 in Beijing. While American athletes will be free to compete, diplomatic personnel will be

barred from the event, further straining relations already at their lowest point in decades. The boycott puts corporate Olympic sponsors in "an awkward spot," but was less concerning than a full measure barring athletes, noted Neal Pilson, a former president of CBS Sports who has overseen Olympics broadcast rights deals.

China responds: "If the U.S. is bent on having its own way, China will take resolute countermeasures," Foreign Ministry spokesman Zhao Lijian said at a press conference. China's embassy in Washington also called the boycott "political manipulation" that would have no impact on the Games as no invitations had been extended to U.S. officia;s. The news follows American intelligence reports that found China intends to establish its first permanent military presence on the Atlantic Ocean in Equatorial Guinea.
It's not the only potential crises unfolding on the world stage. The U.S. and European allies are weighing sanctions targeting Russia's biggest banks and the nation's ability to convert rubles for dollars and other foreign currencies should Vladimir Putin invade Ukraine. President Biden is expected to outline the economic threats in a phone call today, with U.S. intelligence suggesting there could be an invasion involving as many as 175,000 Russian troops in the coming year.
Don't forget Iran: On Friday, U.S. Secretary of State Antony Blinken said that the seventh round of nuclear talks in Vienna ended because Tehran did not seem serious about returning to the terms spelled out in the JCPOA. "We're going to be consulting very closely and carefully with all of our partners in the process itself and we will see if Iran has any interest in engaging seriously," he declared. "If the path to a return to compliance with the agreement turns out to be a dead-end, we will pursue other options."
Dear readers: We recognize that politics often intersects with the financial news of the day, so we invite you to click here to join the separate political discussion.